The US military command presented an updated concept of the US National Security Strategy. The concept highlighted several points that denote the "framework" of US military policy primarily in the field of the Navy.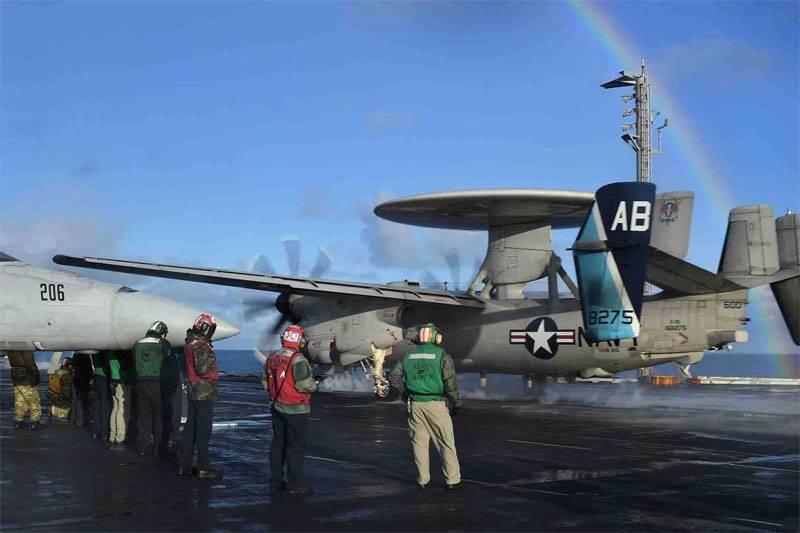 First item
identifies countries that Washington perceived as the main opponents of America. Sensations did not happen - the main opponents remained the same. This is Russia and China. And it is said about this quite openly.
Admiral John Richardson, Commander of Naval Operations, who introduced the concept, stated:
China and Russia are seeking to revise the norms of the entire international system on more favorable terms. In some areas, the competitive advantage of the United States has not simply declined against the background of their activities, but has disappeared altogether.
Second point
concerns specific development issues for the US Navy. In particular, it is indicated that incidents with the death of military personnel and damage to warships not participating in combat operations are unacceptable.
The document reports on the need to implement contracts for the construction of a large frigate and an unmanned surface ship for the US Navy. Concretized questions of the action program called "Air domination of the new generation," which should be implemented by 2030 year. In it, it is primarily about replacing the F / A-18 Super Hornet aircraft with new-generation aircraft.
Third point
- naval education. Earlier in the United States stated that there is a significant shortage of reservists seamen in the event of a large-scale military conflict. In this regard, it is proposed to conduct specialized course training for reservists at military schools in order to maintain their naval skills at the proper level. Also reported on the nature of the training of naval officers in the existing schools of the Navy segment.
Fourth point
- change in logistics. It was noted that the logistic foundations should be subject to change, since they largely ceased to meet modern challenges. The main stated goal is that the fleet must act on a truly global scale.
James Holmes, professor of strategy at the Naval College of the United States Naval Forces, while commenting on the concept, said that he compared it with the strategy of 2007 of the year. According to him, the strategy-2007 was of a "peaceful nature", provided for military cooperation with different countries. The current situation, he says, is "stunning".
James Holmes:
Against the background of many platitudes, the document says that China is our adversary. Back in 2007, the word "China" was not in our strategy at all. This suggests that we are seriously behind and now we want to catch up.