The UN General Assembly was marked by another anti-Russian resolution, which it linked to the activities of the Russian Federation to protect its own borders. We are talking about the UN General Assembly's support for the Ukrainian draft resolution on the so-called "militarization" of the Crimea, as well as the Black and Azov seas.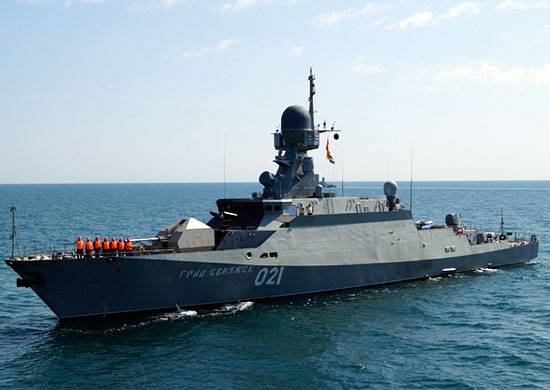 It cannot be said that the members of the United Nations supported the Ukrainian project "in unison". The main part of the voting participants simply chose to abstain. This is a 72 delegation. 66 Member States voted in favor. "Against" spoke 19.
It should be added that the project was proposed to make mitigating amendments related to the actions of the same Ukrainian side, carrying out provocations on the armed violation of Russian borders. They were brought by representatives of Syria and Iran. But these amendments were rejected by all the same 66 delegates.
The resolution announced the growth of the military presence of the Russian Federation in the waters of the Black and Azov Seas. And even the construction of the Crimean Bridge is called "contributing to militarization."
From the draft resolution:
The deployment of the Armed Forces of the Russian Federation on the Crimean Peninsula is contrary to the territorial integrity and sovereignty of Ukraine.
The Russian delegation noted that if there is such a clause in the resolution, then the project should note the fact of militarization of Ukraine itself - in particular, the deployment of the American and Canadian military personnel, which by definition violates Ukrainian sovereignty. But those who voted for the Ukrainian project decided to ignore this remark, because otherwise the "main democratic state of the Earth" could "greatly be offended" at their controlled "allies".
According to the results of the UN GA vote, the president of Ukraine Poroshenko thanked for this kind of result.