Saudi Foreign Ministry rejected the accusations of the US Senate, who blamed the death of opposition journalist Jamal Hashshoghgi on the crown prince of the kingdom of Salman Al Saud, reports
RIA News
.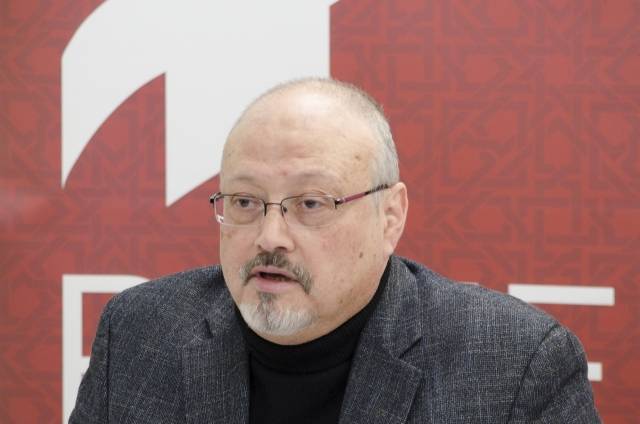 Jamal Hashoggi
Last week, US senators unanimously adopted a resolution from which it follows that the crown prince of Saudi Arabia, Mohammed bin Salman Al Saud, is directly related to the death of the journalist Hashoggi.
The Kingdom rejects the position recently expressed by the US Senate, which is based on unfounded accusations and claims, and also contains a gross interference in the internal affairs of Saudi Arabia,
the statement said MFA.
The ministry stressed that "deep strategic political and economic relations and security relations" were established between the countries. Riyadh reaffirms its commitment to the further development of these relations, but at the same time "expresses concern" regarding the position taken by the US lawmakers, the document says.
Recall, Khasoggi from 2017 year lived in the United States and worked as a columnist for the Washington Post. He disappeared in Istanbul on October 2 after he entered the building of the Saudi Consulate General. Two weeks later, Saudi media reported that the Attorney General of the Kingdom announced that, according to preliminary data, Khasoggi was dead, and a quarrel with the staff of the diplomatic mission resulted in his death.