In the Far East, the marine part of the state tests of the corvette "Loud" (project 20380), built at the Amur shipbuilding plant, is being completed, reports
press office
Eastern District.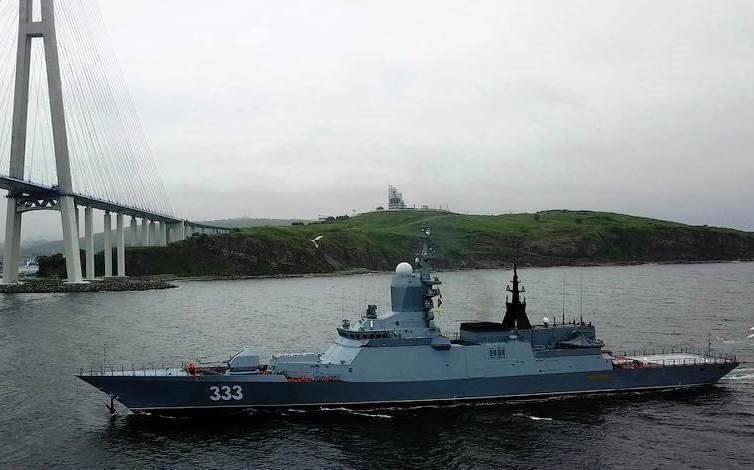 During the tests, in which members of the state selection committee participate, the speed and maneuverability qualities of the ship, as well as the work of all its units and systems, are checked. In particular, artillery and rocket firing at surface, coastal and air targets were carried out, around 30 the Ka-27 helicopters took off and landed on the corvette deck, and anti-submarine defense measures were worked out.
According to the press service, 10 ships and auxiliary vessels of the Pacific Fleet, Tu-22М3 bombers, Su-35 fighters, MiG-31 fighters, anti-submarine aircraft were used to ensure tests.
At the end of the final stage of the tests, a ceremony will be held to raise the naval flag at the "Loud", after which the corvette will formally form part of the Pacific
fleet
.
The district recalled that the "Loud" is the second corvette of the 20380 project, built specifically for the Pacific Fleet under the rearmament program. The project was developed by Almaz Central Design Bureau. The ship is designed to conduct in the near sea combat zone with surface and submarine ships of the enemy, as well as artillery support for the landing.
Ship length - 104,5 m, width - 13 m, displacement (full) - 2,2 thousand tons, speed - up to 27 nodes.
For the passage of the sea stage of testing "Loud" was delivered from the Amur plant in Vladivostok on August 31.