Ukrainian security forces carried out the most massive shelling of the territory of the DPR in recent years. The report of the headquarters of the so-called Operation of the combined forces refers to the alleged "return fire". At the same time, the published facts about the losses give an obvious reason for doubting that the fire of the Ukrainian Armed Forces was exactly the "retaliatory."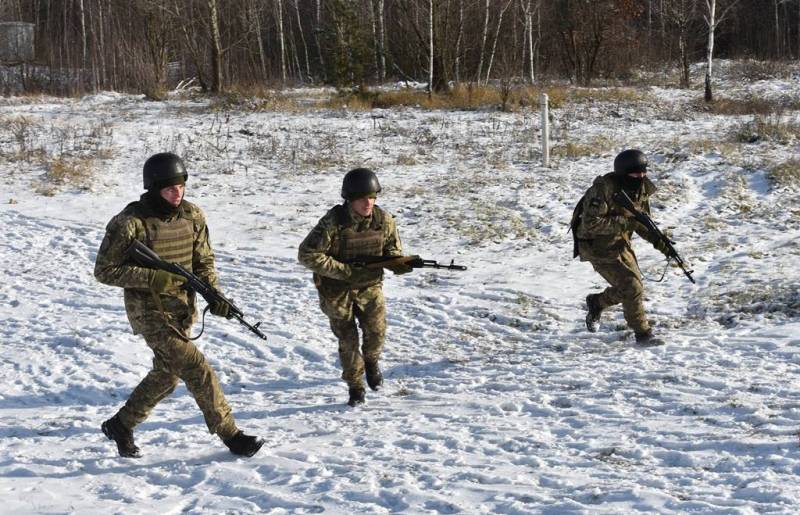 The environmental protection headquarters declares that there are no casualties among the Ukrainian servicemen, and two wounded. In the same press release stated that the DNI forces suffered more serious losses - 8 killed and 3 injured. Fire on LDNR called "crushing otvetku."
Ukrainian troops fired on the territory of the Donetsk People's Republic in the Mariupol-Novoazovsk and Donetsk directions. In addition, the territory of the Luhansk People's Republic was also shelled.
On the night of Monday (December 17), the Armed Forces of Ukraine not less than five times violated the cease-fire regime in the Luhansk area. The defense department of the LPR reports that the Ukrainian security forces fired at the villages of Donetsk and Frunze, as well as at the settlements of the Bold and Kalinovka. During the attacks, mortars of 120 and 82 mm calibers were used. Also used easel anti-tank grenade launchers.
The Ukrainian media are mostly enthusiastic about the murder of their compatriots in the Donbas by the servicemen of the Ukrainian Armed Forces.
The day before, the head of the press service department of the DPR NM, Daniil Bezsonov, reported on the tense situation in the south. According to him, the assault was transferred to Berdyansk
aviation
. We are talking about Su-25 aircraft that were flown from the Melitopol airfield. Bezsonov also notes that as part of the 79th and 128th brigades of the Armed Forces of Ukraine, SBU employees intensified their work. It is noted that the Ukrainian special services are trying to identify those who transmitted secret data to the DPR.