More than half of Japanese citizens believe that the government should focus today on negotiations on the return of the first two islands of the Kuril ridge - Habomai and Shikotan, and determine the status of the remaining disputed territories in the course of further consultations, leads
RIA News
the results of a survey conducted by the agency Kyodo.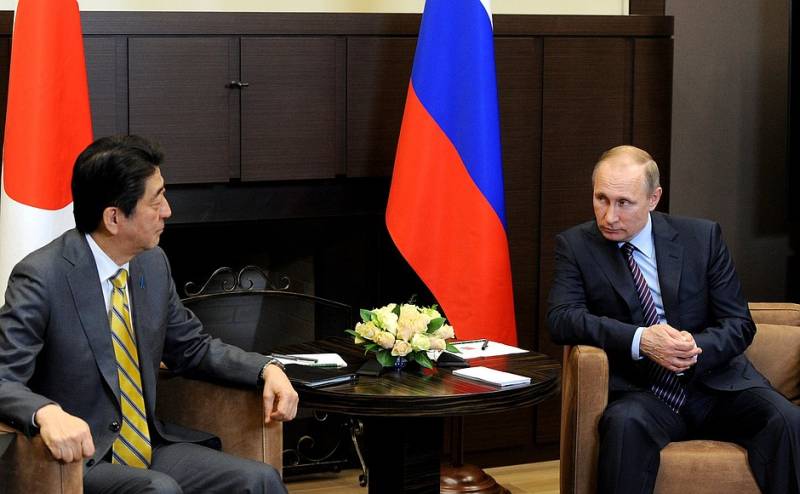 It is reported that the majority of respondents - 53,2% agreed with the proposal to "return the first two islands with further determination of the status of the remaining two islands". More resolute Japanese, who turned out to be 28,6%, insist on the return of "all four" islands at once. A smaller part (7,3%) fears that the authorities will be able to agree on the return of "only two islands."
At the same time, the "zero" option was not considered by the respondents at all. The survey was conducted this weekend.
Recall that the meeting of Russian President Vladimir Putin and Japanese Prime Minister Shinzo Abe took place in Singapore on November 14. During the meeting, the two heads of state agreed to speed up the negotiation process, the outcome of which should be a peace treaty on the basis of a joint declaration of the 1956 year.
This document spelled out a provision on the willingness of the parties to further conclude a peace treaty, after which the Soviet Union would transfer the islands of Habomai and Shikotan to Japan. The declaration was ratified by both states, but then Tokyo refused to implement it, insisting on the return of four islands: the two mentioned, as well as Kunashir and Iturup. This requirement became the condition of the Japanese government to conclude a peace treaty.
Until now, the official position of the Japanese authorities was the condition: first the transfer of the 4 islands, and then the signing of a peace treaty.