The Ukrainian military command has made the publication about a situation on Donbass. At the same time, attention was drawn to the fact that for the first time in a sufficiently long period of time, the OOS headquarters recalled the Minsk agreements. The material of the press service of the so-called "Combined Forces Operations" stated that not only small arms were used against the Ukrainian security forces.
weapon
but mortars. This message came after the statements of the Ukrainian military that they had killed three representatives of the DPR army, firing into the adjacent territory.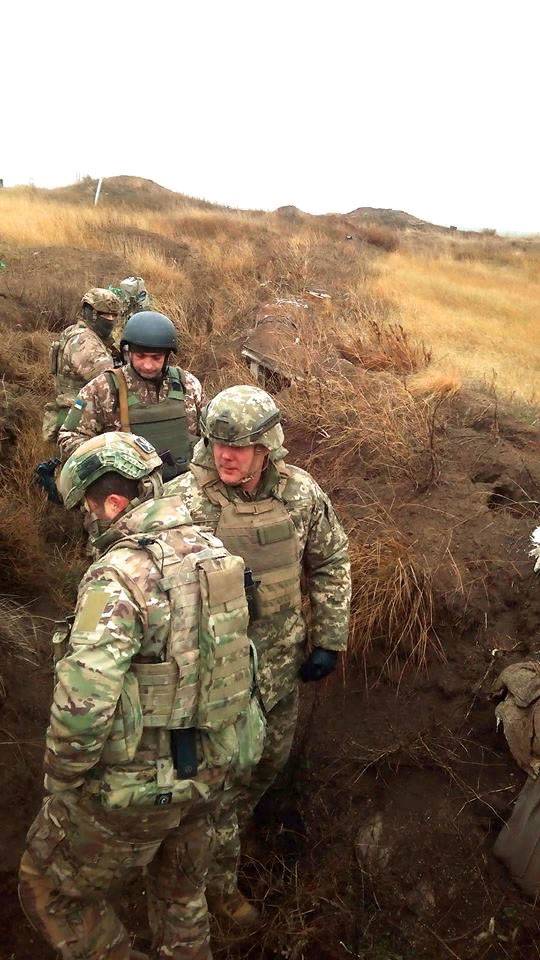 From the statement:
In addition to small arms and hand grenade launchers, the mercenaries used the prohibited Minsk agreements weapons, namely, mortar mines caliber 82 mm, which was released 30 units.
Against the background of their own publications, the Armed Forces of Ukraine remembered the Minsk agreements that the armored vehicles of the 72-th brigade were actually brought close to the "gray zone". This is an additional confirmation of the fact that Kiev security officials remember the agreements reached in Minsk only at the moment when it is beneficial for them. Finding their own heavy machinery is actually a hundred meters from the demarcation line, apparently, they do not consider a violation.
Against this background, reports are coming from Donetsk that an assistant to the US military attache of the embassy in Ukraine, Lieutenant Colonel Eric Adams in Mariupol, held a closed meeting with the commanders of Ukrainian brigades and artillery units. This is with reference to the exploration of the DPR, said the head of the press service of the NM Directorate of the Republic Daniel Bezsonov.
According to Bezsonov, it cannot be ruled out that Ukrainian officers received directives on the implementation of armed provocation, involving the use of assault detachments of the Armed Forces of Ukraine.