Police sergeant Tracy Holloway and Constable Alex Collins of Salisbury, the first to see the poisoned Skripale, shared with the newspaper
Guardian
the memories of that day.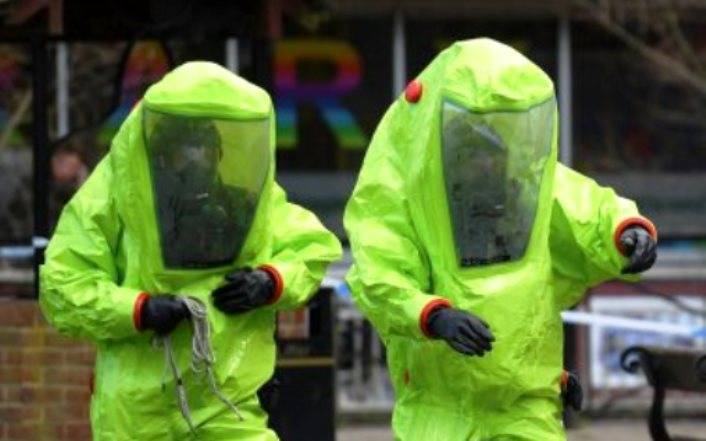 They said that on March 4 had been on duty for more than an hour before the police received a message about a young woman (Julia Skripal) and an elderly man (Sergey Skripale) who became ill on the street. Guards order arrived at the scene in two minutes. The condition of the victims seemed strange to them.
Julia was lying on her side right on the ground, and some man (a passer-by who was a doctor) helped her, freeing her airways.
Sergey Skripal sat motionless on a bench in a catatonic stupor, looking straight ahead. He breathed, but did not react to sounds and appeals to him.
We immediately thought about drugs
said the constable.
At the same time, Holloway noted that Skripal actually froze in his posture, and did not change it even when the rescued doctors tried to lay him on a stretcher.
Collins also reported that he was inspecting Skripale in gloves, while his partner Holloway was trying to find documents in their clothes with their bare hands.
Detected things puzzled law enforcement officers.
We examined their wallets in order to find at least some identity documents. There were no documents, but there was a phone with a Russian-language interface. The names were unfamiliar. It was all strange, wrong, or something ... It was not quite normal,
told Collins.
After that, the police fenced the scene and summoned specialists, including experts.
Recall Sergey Skripal and his daughter Julia discovered in Salisbury on the fourth of March. As the British authorities later stated, they were poisoned by a nerve agent.