The Lithuanian army was replenished with self-propelled howitzers. Two modernized self-propelled guns PzH2000, acquired from Germany, entered the artillery battalion in Rukla, according to the Lithuanian Ministry of Defense.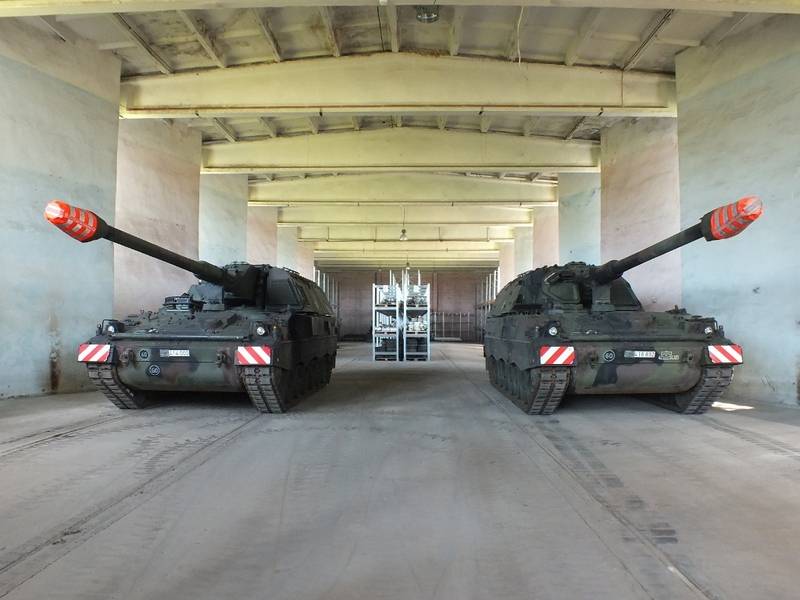 According to Lithuanian Deputy Minister of Defense Gedrimas Yeglinskas, the Lithuanian army received fully modernized self-propelled armored heavy tracked howitzers, which will strengthen the defense potential of the armed forces.
The contract for the acquisition of 21 self-propelled howitzers PzH 2000 from the presence of the Bundeswehr, Lithuania signed in 2015. The contract value is 58,3 million euros. Of these, 16 howitzers should be used as linear, two as training and three as a source of spare parts. The agreement also includes the delivery from the Bundeswehr of six BPz 2 Standard armored repair and recovery vehicles (based on
tank
Leopard 1) and 26 armored command and staff vehicles M577A2, as well as ammunition, spare parts, training equipment and training of personnel. The transferred howitzers before delivery undergo an update of all howitzer, fire control and software systems.
Until now, the battalion was armed with 105-millimeter howitzers, which could hit targets at a distance of about 11 kilometers. New PzH2000 howitzers will allow the battalion to increase the firing distance to 40 kilometers.