Russian strategic bombers returned from the airfield in Venezuela to places of permanent deployment to the territory of the Russian Federation.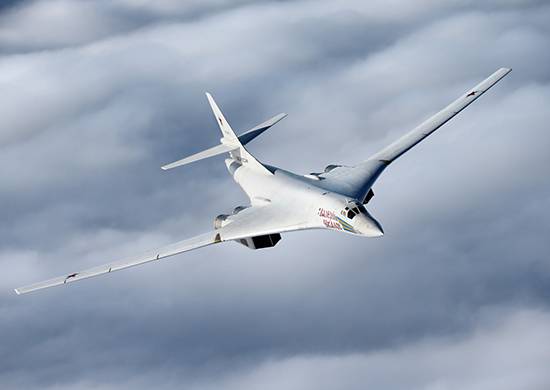 According to the news agency
RIA News
, the aircraft of the Russian Aerospace Forces in certain sections of the route were accompanied by fighters from NATO countries. According to some reports, it is (including) the fighters of the Royal Air Force of Norway - F-16.
According to some, the Norwegian
aviation
took off from the airbase of Bodø, where the Norwegian forces' rapid reaction groups are also located. The Norwegian air force fighters "brought" the Russian bombers to the Russian zone of responsibility and returned to the airfield.
The Tu-160 rocket carriers carried out a flight over the Caribbean Sea, the Atlantic, the Norwegian and the Barents Seas, breaking more than 12 thousands of kilometers in direct mode when performing refueling over neutral waters.
Recall that Russian strategic bombers made a visit to Venezuela along with the Il-62 and An-124 Ruslan aircraft. The unloading of a transport worker at Caracas airport, like the appearance of the Tu-160 in Venezuela, caused particular irritation among the United States of America. At the same time, the American ambassador decided to show off some inappropriate wit in this situation, calling the Tu-160 video conferencing of the Russian Federation "museum exhibits." If we are talking about "museum exhibits", then was it worth it with obvious irritation to trumpet about the Russian flight to Venezuela in all the major American newspapers? ..
Earlier, Venezuelan President Nicolas Maduro accused Washington of preparing for the coup in a Latin American country.