A non-nuclear armed conflict between NATO forces and Russia can begin in the Baltic States, writes in its article for
The National Interest
military columnist David Ex.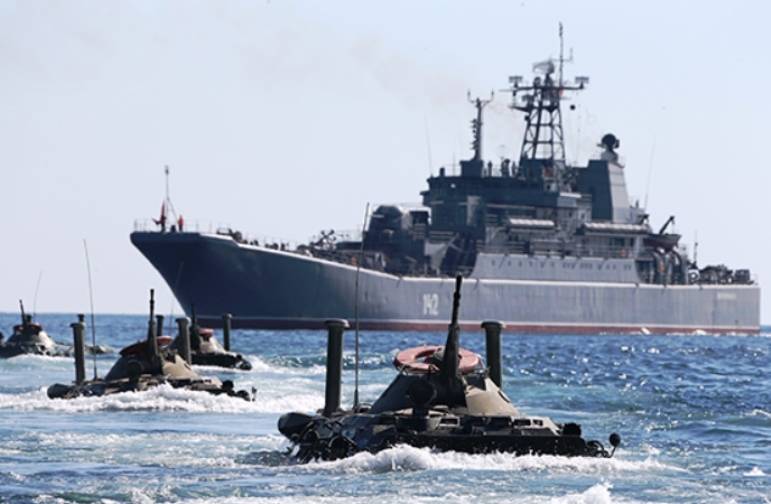 In this war, opponents are likely to use a large number of bombers, ships and submarines.
Referring to the statements of various experts, the author concludes that if Moscow decides on military actions, then first of all it will direct its forces to the most vulnerable territories of NATO - the Baltic countries. The blow will be struck even before "adequate reinforcement" is deployed there.
In the early days of conflict, the situation may develop in favor of Russia - Latvia, Lithuania and Estonia will be seized. But then the Russian troops will be forced to spend time and energy on deterring major alliance response, the newspaper writes.
Moscow is likely to use the Northern Fleet in hostilities. Missiles launched from surface and submarine ships will hit targets on land. Cruise and ballistic missiles located on the Kola Peninsula will hit some areas of Norway. And the planes rising from the northern bases are attacked by NATO rear facilities, the article says.
However, today few people will turn the language to call the North Atlantic Alliance, which has a huge mobilization resource, especially in terms of naval forces. Russia cannot boast of such opportunities. Therefore, in the end, NATO will win, the author writes.
He also notes that Russia with the help of submarines will threaten the sea routes of the alliance. For its part, NATO, with bases in Norway, Iceland and Britain, can successfully counter this threat by ensuring the safe transfer of forces and assets from the United States. At the same time British
the fleet
will have to play a leading role in protecting convoys crossing the Atlantic.