In Israel, the first stage of testing of an uninhabited combat module designed for installation on the "Timer" and "Eytar" armored personnel carriers has been completed. The tests were carried out by the Merkava and BTT (MANTAK) development department in the Israeli Defense Ministry, this stage was recognized as successful, the bmpd blog reports citing oleggranovsky.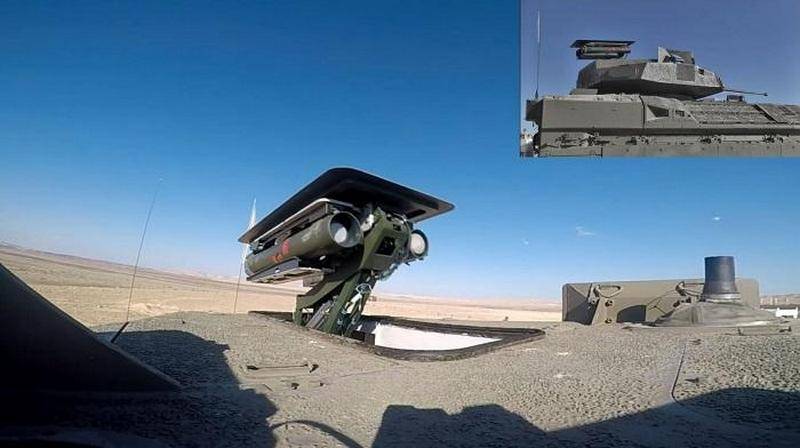 A video of the use of the Namer armored personnel carrier of the Gil anti-tank complex (Spike-MR or Spike-LR) has appeared on the network. A feature of this system is the internal placement of the launcher, which allows it to be protected from bullets and shell fragments. It is noteworthy that missile launches were made when the armored personnel carrier stopped. It is possible that the tests of the complex in motion are provided during the next test phase, because modern BTR and BMP have long been using rocket armament in motion. Moreover, Israeli companies have long won international recognition in the production of anti-tank missile systems.
"Namer" - a heavy armored personnel carrier, also classified as a heavy infantry fighting vehicle, created on the basis of
tank
Merkava MK4. It is currently considered the most protected armored personnel carrier in the world. The first copies were armed with a large-caliber machine gun of 12,7 mm caliber, but the serial "Namer" is equipped with a combat module armed with a 30 or 40 mm automatic cannon.