The information that appeared earlier in the Ukrainian media that at the Kiev factory "Forge on Rybalsky" (formerly "Leninskaya Kuznitsa"), four more armored boats for Ukrainian naval forces are being built, are not true. This is reported by bmpd blog with reference to an interview with Sergei Belozubenko, chief designer of the Forge on Rybalsky private joint-stock company.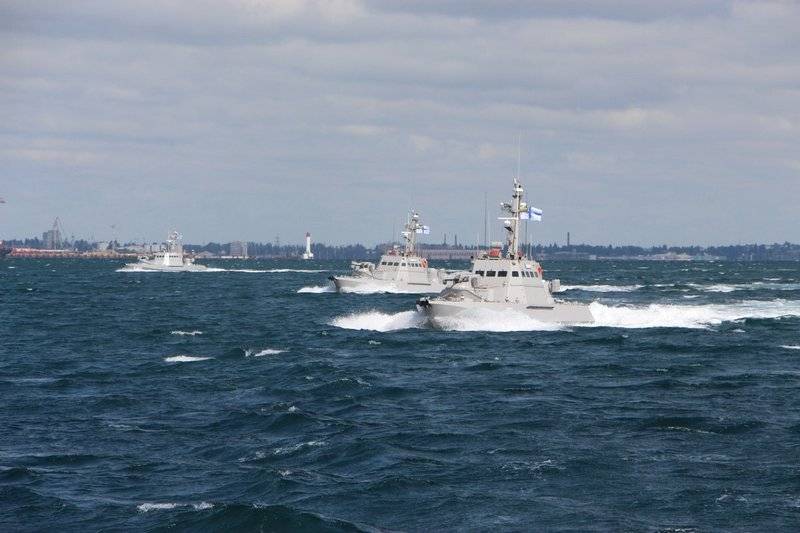 As the chief designer explained, the information that the plant at an accelerated pace is building the small armored boat of the 58155 project is the cipher Gyurza-M and has signed a contract for the construction of another MBAK, and also has contracts for the construction of two 58181-type assault boats of the project Centaur ", - not true. In fact, explained Belozubenko, the company is building only one - the seventh small armored gun "Gyurza-M" for the Navy. The construction period is 9 months.
Belozubenko slightly "lifted the veil secret" over the small Gyurza-M armored boat. It turns out that German hydroacoustic stations of the complex are being installed on the boat to identify Cerberus Mod2 underwater swimmers, and not the Ukrainian Tronka, which did not confirm on tests of the specified technical characteristics. And so that Ukrainian "patriots" did not claim there, it is not on the boats. Also, the information about the installation of ATGM on these boats is not correct, since there are no missiles in Ukraine that can be used in sea conditions, especially in automatic mode. The boats are equipped with the "Forges on Rybalsky" production modules with a 30-mm ZTM-1 cannon, an 30-mm automatic grenade launcher and an 7,62-mm machine gun, but there are no ATGM on them. The combat module is able to accurately hit the target in the excitement to 3-x points.
Belozubenko also spoke about a new project of a promising missile boat "Lan" with the latest Ukrainian anti-ship missiles "Neptune". According to him, the Ukrainian Ministry of Defense is not in a hurry to conclude a contract for the construction of such a boat, although it reportedly allegedly successful tests of the Neptun missile, but as it turned out, the RCC did not pass state tests.