The US Audit Office continues to publish data on the state of the armed forces of the United States. Following the verification of the backup
fleet
Accounts Chamber checked combat readiness
aviation
US Navy and US Marine Corps, reports RT.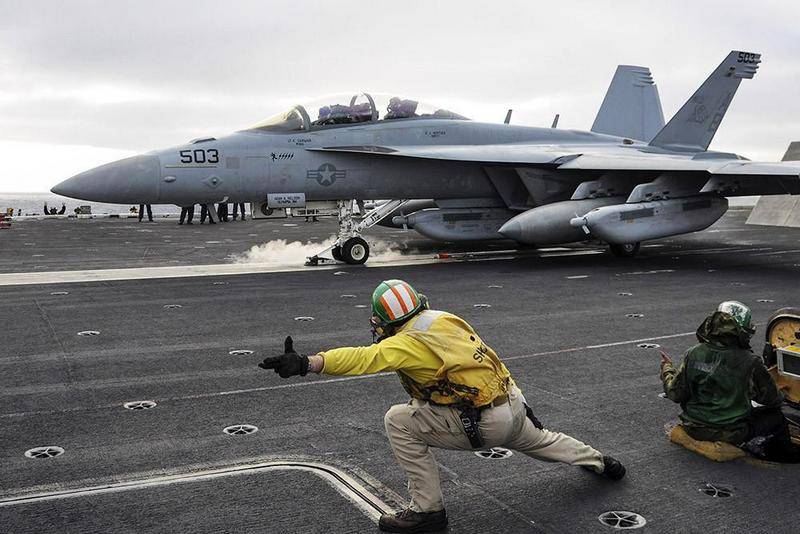 As stated by the representative of the Accounts Chamber (SP), John Pendleton, speaking in the US Senate, the combat readiness of the Navy and Marine Corps does not reach the 80% mark set by the Pentagon. Specialists of the joint venture revealed a lot of problems concerning not only the state of military equipment, but also the training of flight personnel. The shortage of fighter aircraft pilots for the US Navy was 26%, and for the KMP - 24%.
The combat readiness of the US Navy aircraft and the Marine Corps is significantly limited due to the aging technology, difficulties with maintenance and supply. Flight training is also considered unsatisfactory. Moreover, the reduction in combat readiness of equipment and pilots has been observed since 2011, and continues to decline steadily, despite the billions of dollars allocated to maintain the readiness of aircraft for flight. And all this is explained quite simply, the more airplanes fly, the more wear and tear on equipment and less time to repair. Moreover, the fleet of the Navy and the CMP is largely outdated.
It is reported that the readiness for combat sorties of aircraft F / A-18E / F does not exceed 66%. Replacing the aircraft, in the opinion of auditors, with the newest F-35 will also lead to nothing, since they have the same problems, and their combat readiness is even lower. According to the Pentagon, in March and June of last year, the naval and F-35 Navy and KMP were able to take to the air and perform at least one combat mission only in 52% of cases. The level of combat readiness was only 15%.