President Vladimir Putin reported on some of the details of his biography - at that stage when, in 1999, Boris Yeltsin was asked to participate in the race for the main post in the country. According to Vladimir Putin, he was not ready for the presidency. Putin noted that he initially refused the offer sent to him.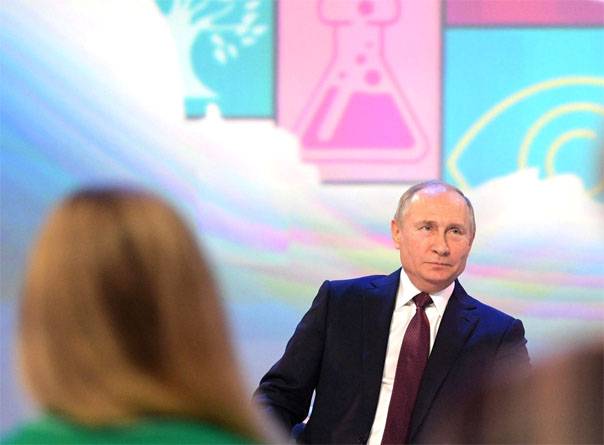 The current head of state spoke about the then conversation with Boris Yeltsin, who was preparing to declare his epochal "I was tired. I'm leaving".
RIA News
quotes a presidential statement:
When the first president of Russia, Boris Nikolayevich Yeltsin, called me to him and said: "I want to present your candidacy to the State Duma for you to be prime minister, and then I will offer you to go to the presidential election. Do you agree?". I told him: No.
According to Putin, Yeltsin was very surprised by this answer, and asked why Vladimir Putin refuses.
Then, in response, Putin said that he was not ready.
Such revelations were shared by the head of state with the participants in the so-called Open Lesson, which took place in the framework of the All-Russian Forum of Profnavigation "PROJECT". The forum takes place in Yaroslavl.
Addressing the students, Putin wished them to make a key decision in their life regarding their future profession as early as possible. At the same time, the president did not tell when exactly he felt his willingness to be in the chair of the prime minister, and then the president.
Recall that Vladimir Putin won the presidential race in 2000 year. Then 51,95% of voters voted for him while appearing at 68,7%. The second place went to Gennady Zyuganov with the result of 29,48%.