The Ministry of Defense is considering the issue of inclusion in "
Tank
biathlon ", which will be held in 2019 as part of the Fifth Army International Games, an additional night stage, the newspaper reports
News
.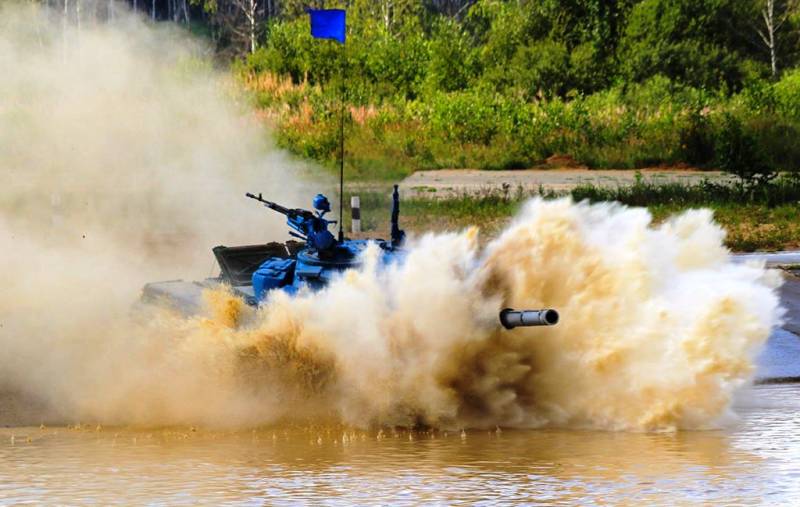 According to the Chief of the Main Directorate of Combat Training of the Armed Forces of the Russian Federation, Lieutenant General Ivan Buvaltsev, the fifth games provide for a number of features, including the possibility of conducting the night Tank Biathlon stage and rally raid in the Military Rally competition.
The general promised that the competitions will be complicated and will become more spectacular. In some trials, female crews will take part.
It is also planned to appeal to the participants of the competition and the spectators of the crew of the International Space Station, added Buvaltsev.
According to him, the Army Games in 2019 will be held from 3 to 17 in August at 24 training grounds in ten countries. For the first time, competitions will be held in Uzbekistan, Mongolia and India. In total, 32 contests will be held as part of the games.
Recall, "Army Games-2018" took place from 29 July to 11 in August on the territory of seven countries, including Russia, Belarus, Kazakhstan, Azerbaijan, Armenia, China and Iran. Military experts from 32 states came to try their hand.
This year, the Russian team won the first place in the "tank biathlon". As Defense Minister Sergei Shoigu noted, this victory was a triumph for the Russian team, which demonstrated excellent tank control and precise fulfillment of the tasks set.