"Military Review" shares information about new products in site design. There are several such novelties: this is the night mode, as well as the changing background.
Night mode design site "Military Review" will be useful to people who are accustomed to read in the dark.
In the night mode, the color scheme changes, which can significantly reduce the load on the eyesight, because the bright screen in the dark is what irritates the eyes of any user. Reducing the contrast means easy perception.
To enable night mode, you need to click on the avatar and turn on the "night theme" in the drop-down menu.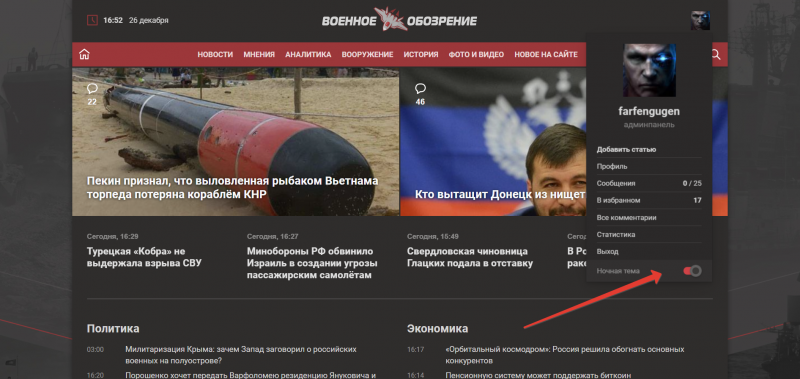 We have also prepared several backgrounds for you, which vary depending on the selected epaulettes. Shoulder straps can be changed on the user page.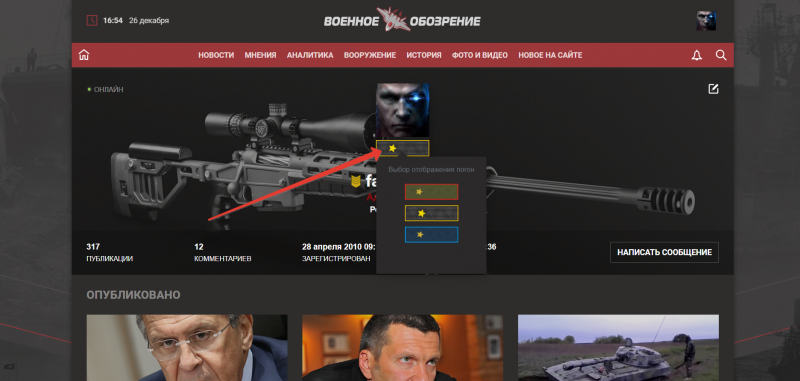 We hope that these improvements will please you :) Happy reading!