Turkey's plans to launch an offensive in northeastern Syria are unacceptable and cause Washington's concern.
Interfax
Pentagon spokesman statement by Sean Robertson.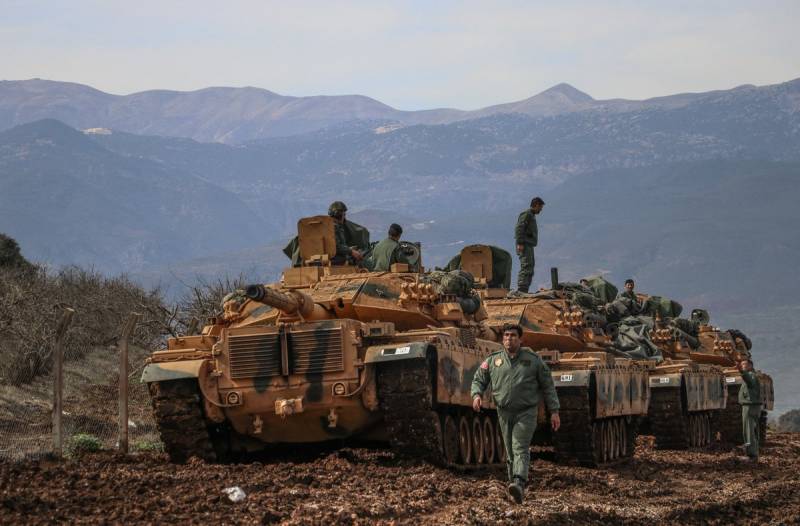 The Pentagon regards such actions as unacceptable.
declared Robertson.
He recalled that in this area is located the US military contingent. American servicemen are working there with opposition groups of "democratic forces", including the National Self-Defense Forces (YPG), which are considered terrorist in Turkey.
Thus, the offensive of the Turkish army will pose a threat to the US military, Robertson, adding that in this regard, consultations on coordination of efforts with the Turkish side are necessary.
As YPG representative Nuri Mahmoud noted in his turn, Turkey's offensive will only benefit terrorists, since it will thwart the operation of the opposition forces to liberate the city of Gadzhin from the IG (banned in the Russian Federation).
Recall, on Wednesday, the Turkish leader Recep Erdogan said that in a few days the armed forces would launch an offensive operation east of the Euphrates River.
The time has come to implement our decision to eradicate the terrorist groups east of the Euphrates,
said the president.
According to him, this step will contribute to a political resolution of the Syrian crisis.
Earlier it was reported about the decision of the Pentagon to create observation posts in Syria near the Turkish border in order to prevent an armed clash between the Turks and the Kurdish militia.