On the eve, according to media reports, the Russian and Israeli soldiers agreed on the format of using a direct communication channel between Hmeimim Air Force Base in Syria and the Israeli command center of the air force. It was noted that only the timely use of this channel will help to avoid tragedies and other incidents in the airspace of Syria and on the approaches to it.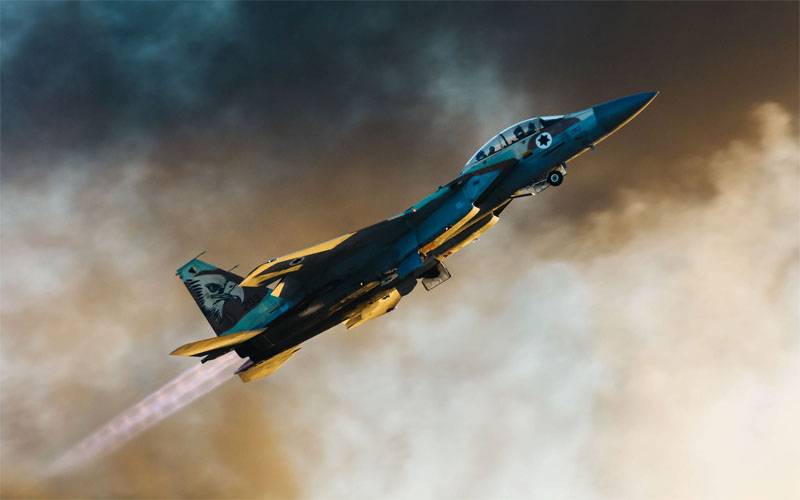 Against this background, the Israeli media stated that the "hot line" by the Israeli command was "always used in a timely manner". In the case of the tragedy that befell the crew of the Russian IL-20, according to the Israeli side, the Russian military base was warned about the start of the operation of the Israeli Air Force more than an hour before the C-200 SAR air strike on the Russian Federation Air Force. Recall that the Russian Ministry of Defense accused Israeli pilots of provocation, due to the fact that one of the F-16 deliberately went for IL-20 while Syrians were using their air defense system. In addition, the Russian defense ministry notes that the start of the operation sent a signal to the special line from the Israeli command just a few minutes before the tragedy.
In general, each of the parties remains in its opinion. However, in Israel they do not hide the fact that now the situation for the IDF Air Force has seriously changed. And these changes are primarily associated with the appearance of the Russian anti-aircraft missile systems C-300 by the Syrian air defense forces. This is despite the fact that recently enough notes from the series could be seen in the Israeli press: "no C-300 will be able to prevent the Israeli Air Force from performing tasks related to the Iranian military presence in Syria."
Russian experts note that there was an arrival of the Israeli delegation to Moscow, and not vice versa: the Russian - to Israel. This fact suggests that now the use of the very direct line of communication between the military of the two countries (a direct contract with Hmeimim) becomes more important for the Israeli Air Force. For obvious reasons, no one in the Israeli government wants to face a situation where the Syrians will shoot down an Israeli plane during attacks on Syrian territory from his side. Indeed, as a result of this, Israeli pilots may die.
In fact, it is now in the interests of the Israeli command to warn Russian colleagues about an air operation in order not to get the tragic result of "contact" with Syrian calculations of air defense systems, which by definition should be engaged in protecting their air borders.