If such countries as Russia and China are at the head of the world order, this will lead to the catastrophe of all mankind. This writes an American journalist
Washington examiner
Tom Rogan, infamous for his anti-Russian pathos.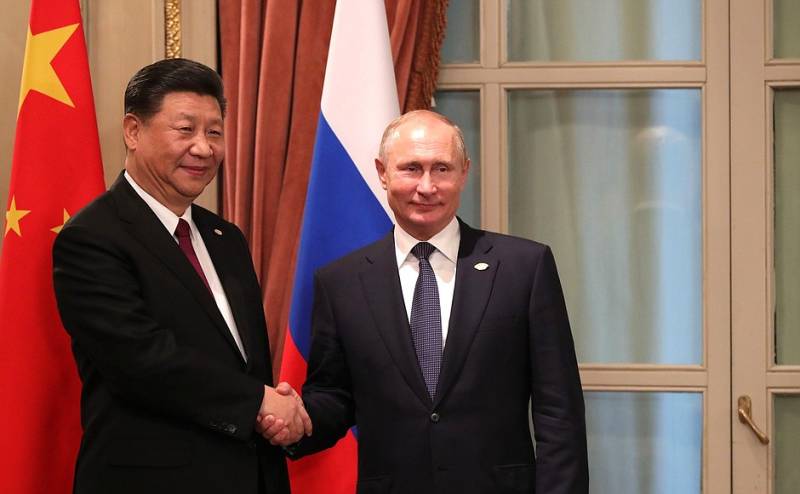 The author of the article believes that while the United States is at the head of the current world order, there are no threats to humanity.
American capitalism firmly stands guard over the world order, ensuring a prosperous life for it without any major wars and all the charms of technological progress, from which a person receives only the benefits.
Yugoslavia, Libya, Syria, Iraq clearly considered this statement of Rogan an evil joke.
As a "confirmation" of his words, Rogan compares the American political strategy towards Saudi Arabia with the Russian-Chinese policy in relations with Venezuela.
For example, an American journalist calls the political relationship between the United States and Saudi Arabia "a moral choice," providing a "reasonable balance of interests and politics based on realism."
Russia and China, on the contrary, are absolutely indifferent to the basic human principles, since they do not want to incline Venezuelan President Nicolas Maduro, which is a counterbalance of the United States in the region, to a manifestation of high morality. In their political relations with Venezuela, they pursue only their own selfish goals: Beijing is interested in Venezuelan oil, and Moscow is interested in the influence of Caracas in OPEC to promote its pricing strategy on the world oil market.
At the end of his article, the journalist appealed to the world community to open his eyes and see a significant difference between "American and Russian-Chinese realism." Vivid examples of the "immoral" behavior of Russia and China, according to Rogan, are Russia's actions in Syria, the organization of murders, the network of concentration camps in China, the theft of territories in the Pacific Ocean. These are the terms that Rogan uses.
Recall that it was Rogan, the so-called "fighter for morality, universal principles", in May of this year in one of his articles made a call to blow up the Crimean bridge. In connection with this, the Investigative Committee of the Russian Federation against the journalist was prosecuted.