Against the background of the protests and the search for an Islamist who shot visitors to the Christmas fair, who met at the European Parliament in Strasbourg, as it turns out, they are more concerned about a completely different "problem". They have the task of trying to thwart the plans to build the Nord Stream-2 gas pipeline - to actually take another step against the interests of the Europeans themselves.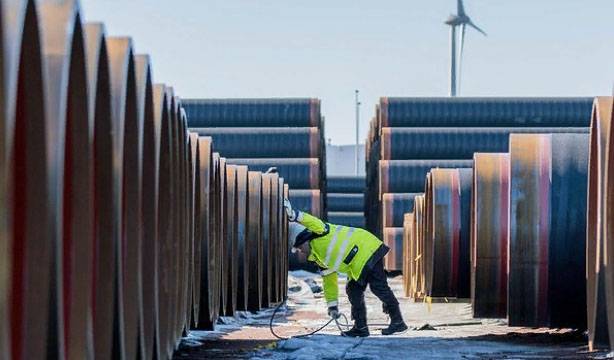 We are talking about the resolution adopted by the European parliamentarians. The text of this resolution itself calls the construction of "SP-2" not an economic, but a political project of Moscow. Also announced
"Key role"
Of Ukraine in the power supply of Europe. The European Parliament finally declared that it opposes the construction of the gas pipeline. This position was supported by 433 MP EP, 105 voted against, another 30 people abstained.
Washington was invisibly present at the voting ... It is the United States that is promoting the supply of its liquefied natural gas to the European continent at prices that are at least a third higher than the prices of gas supplied to Europeans from Russia. If Europe were truly independent, then we can assume that the voting results in the EP would be completely different.
Meanwhile, the implementation of the project "Nord Stream-2" continues. At the same time, less and less time remains before the expiration of the "gas" treaty between Ukraine and Russia. It expires in 2019. Against this background, it became known that the Europeans raised the price of gas for Ukraine, bringing it to an absolute record for all recently - almost 340 dollars per 1 thousand cubic meters.