Party modernized
tanks
T-72B3 replenished today in the Western Military District. More than twenty tanks entered service with the tank regiment of the combined-arms army of the Western Military District deployed in the Bryansk Region, the district press service said.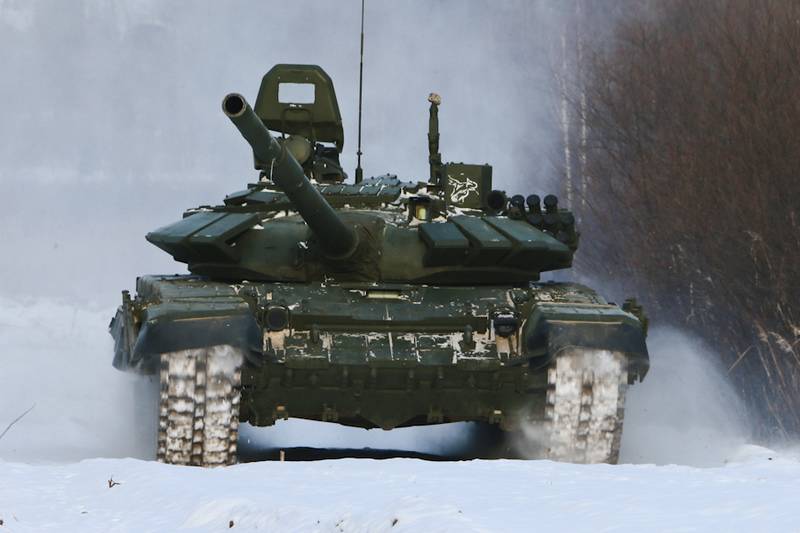 According to the press service, the upgraded T-72B3 tanks entered the regiment as part of the state defense order. The exact number of combat vehicles in the party is not called, it is reported that their "more than twenty." All tanks underwent a deep modernization at Uralvagonzavod, during which they received enhanced protection, multi-channel sights PNM "Sosna-U", upgraded sights TKN-3 with system "Double", as well as night-time binocular observation devices TVN-5. The tank is equipped with a more powerful engine with an 1130 power, hp, an automatic gearbox is installed to facilitate control.
The multichannel gunner's sight (PNM) "Sosna-U" has an 4 channel: optical, thermal, laser range finder and laser channel to control the rocket. The TKN-3MK device installed on the site of the tank commander is equipped with the "Double" system, which allows the commander to also direct the tank gun and fire.
The upgraded T-72B3 tank has a digital chassis control system that provides automated control of the power plant, transmission and automatic gear shift modes. The machine is armed with a 125-millimeter cannon and two machine guns to destroy enemy manpower and low-flying targets.