Deputy Verkhovna Rada Igor Mosiychuk, representing the Radical Party of Oleg Lyashko, actually called the things relating to the actions of Ukraine around the Crimean Bridge, with their names. Mosiychuk on the air on one of the programs on the Ukrainian television channel ObozTV said that "the Crimean bridge must be destroyed."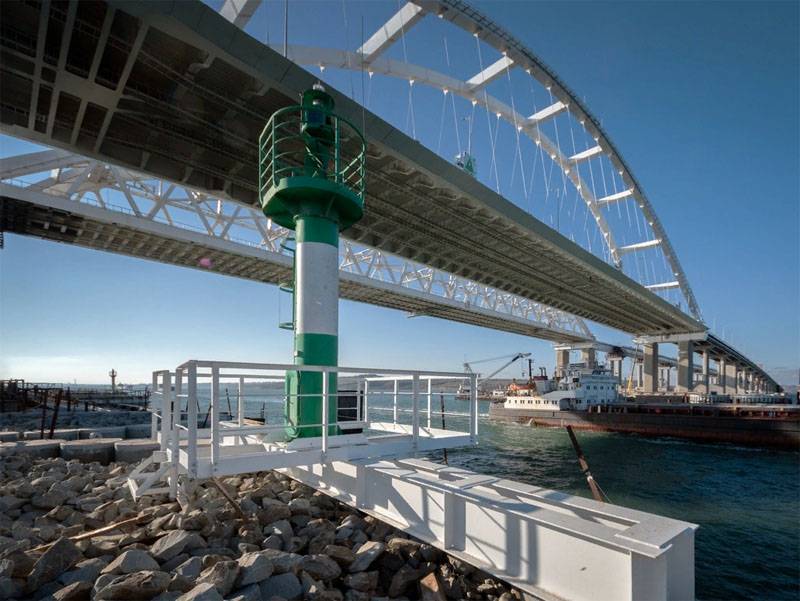 Trying to bring a certain base under his words, Mosiychuk announced that the destruction of the bridge connecting the Crimean peninsula with the Krasnodar Territory must be carried out due to the fact that the Ukrainian authorities did not give permission for its construction.
Mosiychuk:
Russia uses the bridge as a military object, preventing free communication between the Black and Azov Seas.
Mosiychuk said that Ukraine and Russia are in a state of war, and "The Crimean Bridge is an enemy infrastructure."
Interestingly, after such a statement by the people's deputy of the Verkhovna Rada, European politicians also will not receive answers to questions about why Russia calls the actions of the Ukrainian Navy in the Kerch Strait area a provocation?
We will remind that earlier in Kiev they stated about allegedly "sinking" of the bridge, as well as that its supports "move". In particular, the official representing the so-called Ministry of Temporary Occupied Territories shared such considerations.