The aggravation of tensions with Russia is similar to the situation that preceded the outbreak of the First World War, which leads
RIA News
statement by the ex-commander of the British Navy, Admiral Alan West.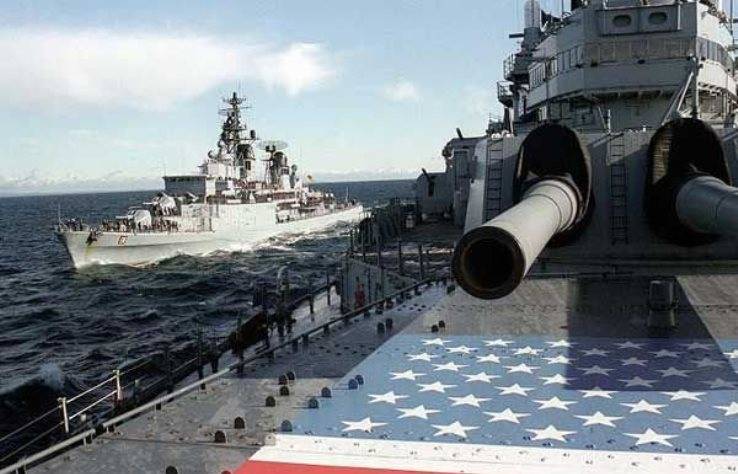 According to West, the greatest attention should be paid to the danger of the situation that has developed between Russia and Ukraine, where Moscow is accused of preparing for the invasion, and Poroshenko asks for help from the countries of the North Atlantic Alliance.
At the same time, he warned that the deployment of NATO ships could lead to the beginning of a new global war. A similar situation, he said, was on the eve of the First World War.
That is what led to the First World War. Although the reason for it was the murder of the Archduke Ferdinand, however, and then there was a policy of balancing on the brink of war
stressed the admiral.
He added that the conditions for a full-scale war had almost matured in Ukraine — it would begin if Russia began to use its troops in the Donbas. This general considers the main cause of world war.
But what will the NATO countries do at this time? After all, this is not an attack on the alliance. Do we want to get involved in a war with Russia over Ukraine? This is a good question. If we do not do this, then let us destroy Ukraine. In fact, this is a very difficult question.
noted west.
The admiral believes that if the West does not want a "hot war" with Russia, it should maximize pressure on it, including freezing the assets of every oligarch not only in Britain, but throughout the world, "not giving them the opportunity to shove money for tax harbors.
Recall that Kiev periodically accuses Moscow of interfering in the internal affairs of Ukraine and participating in an armed conflict in the east of the country. Russia denies the charges, pointing out that it is not interested in the collapse of the republic. On the contrary, the neighborhood with a prosperous Ukraine, which has overcome political and economic crises, is much more profitable.