Russian citizen Maria Butina, arrested in the United States for conducting illegal activities in favor of the Russian government, agreed to plead guilty and intends to cooperate with the investigation, the TV channel reports
ABC
.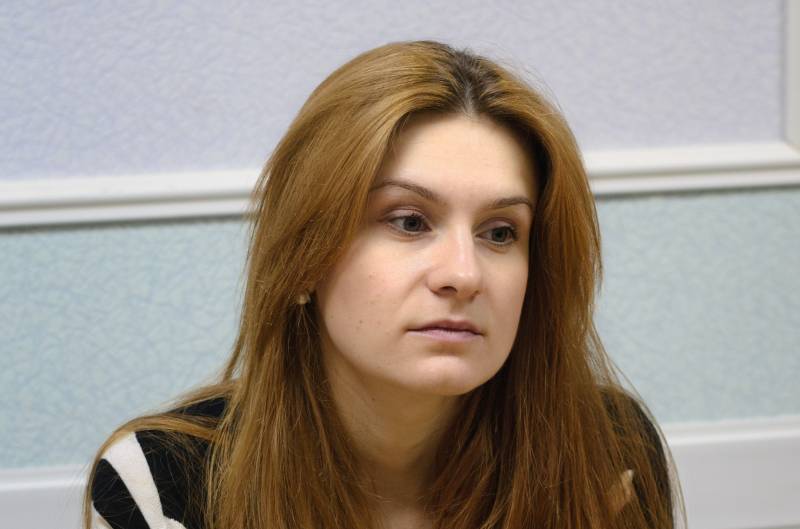 According to the channel, Butina's 8 December signed an agreement prepared by the investigation that she actually operated in the United States under the leadership of a Russian official, "seeking to establish unofficial lines of communication with Americans who have authority and influence on American politics."
The Russian official, according to the publication, is Alexander Torshin, deputy chairman of the Central Bank of the Russian Federation.
Thus, Butina can avoid the maximum punishment in the form of 5 years of imprisonment and get a milder sentence - everything will depend on how useful the authorities will be for her cooperation, the article says.
Then the Russian woman can be deported to their homeland.
According to the information, on Monday, the lawyers for the defendant and the US Attorney's Office filed a joint request to the court for a hearing in connection with the deal. The judge scheduled the hearing for December 12.
Recall, Butinu was arrested on July 15 - on the eve of the meeting in Helsinki, Vladimir Putin and Donald Trump. The Russian woman is accused of not being an agent of a foreign state registered with the US Department of Justice, she conducted activities in favor of the government of the Russian Federation in the country.
Earlier it was reported that Butina came to the United States to study. In the spring of this year, she received a master's degree in international relations.
In Moscow, the accusations against Butin were fabricated. At the end of July, Russian Foreign Minister Sergey Lavrov, in a telephone conversation with US Secretary of State Michael Pompeo, demanded the speedy release of the Russian woman.