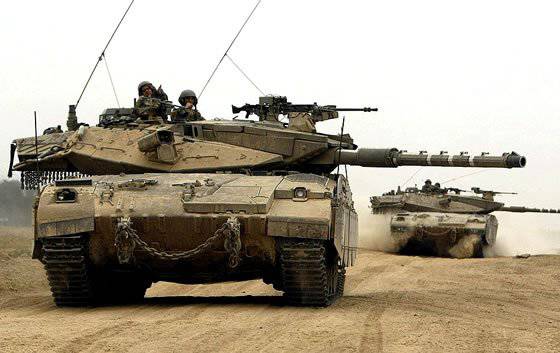 Israel proposed the Colombian Armed Forces to acquire the Merkava MBT Mk.4 and the Namer armored personnel carrier. During the initial negotiations, the possibility of delivering from 25 to 40 was discussed.
tanks
.
As the resource Israeldefense.com notes, so far the cost of the Israeli MBT has not been disclosed. According to experts, it can be about 6 million dollars.
Israel previously exported technologies developed as part of the creation of various models of the Merkava tank. One of the most famous projects in this area is the modernization of the Turkish M-60 tanks. However, the Israeli tank was never exported.
Colombia's intention to acquire MBT is related to the purchase of new armored vehicles by other countries in the region, including Brazil, Venezuela and Chile.
As previously reported, the Colombian Armed Forces are considering the possibility of purchasing in the first stage up to the 44 MBT, as well as the creation of a personnel training center and equipment for maintenance. At the present time, the tanks of the country are not in service with the armament
For armored units it is planned to purchase a combat vehicle at an acceptable cost, providing high firepower, survival and maneuverability.
In addition to the offer of Israel, the purchase of MBT Leopard-1V from the Armed Forces of Chile and MBT Leopard-2A4 from the Armed Forces of Germany is considered as possible options.
A few years ago, Colombia had already acquired a number of weapons systems in Israel, including the Kfir fighter jets, a tanker aircraft, land and sea systems. Colombia is also considering buying a UAV in Israel.
The acquisition of Israeli-made military hardware by Colombia was discussed during a recent visit to this country by Israeli Defense Minister Ehud Barak.