Once again, the Constitutional Court of the Republic of Moldova decided to suspend the duties of President Igor Dodon. The reason for this decision was the need to advance several laws that the president had previously blocked, noting that they do not meet the interests of the Moldovan people.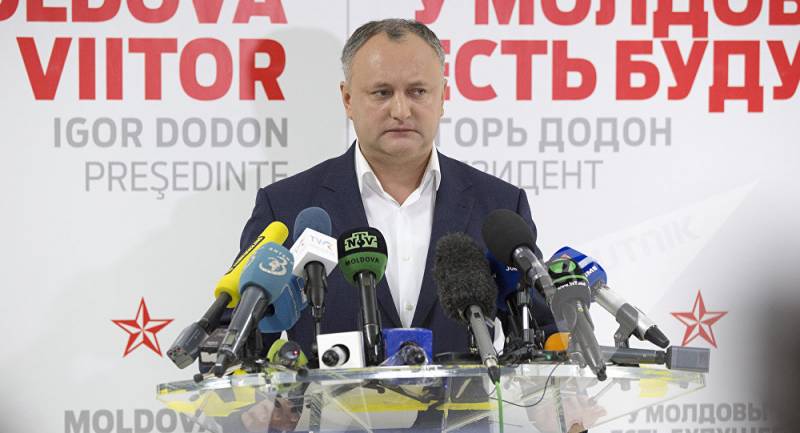 The President of the Constitutional Court of Moldova, Mihai Poalelunj, stated that after the decision of the Constitutional Court, the presidential duties are vested in the chairman of the legislative body of the republic.
It is worth noting that the request for the temporary dismissal of Dodon from the post of President of Moldova, the COP responded almost instantly. This request was submitted by the chairman of the Moldovan parliament, Andrian Candu, who is now de jure "for a while" becoming the president of Moldova.
What are the laws that blocked Dodon, are we talking about? In particular, this is the law on the celebration of May 9, not Victory Day, but Europe Day; the law on the construction of a new US embassy building in Chisinau; it is also a law on television and several other legislative initiatives.
Earlier, Dodona was temporarily removed from the presidency due to his unwillingness to sign, for example, a document on the sending of Moldovan troops to the exercises on the territory of Ukraine. There were other reasons when de facto anti-people politicians promoted the initiatives of their curators, and Dodon tried to prevent them.