The Russian navy is becoming more "green water", that is, a force capable of acting only in coastal waters, the magazine writes
National Interest
.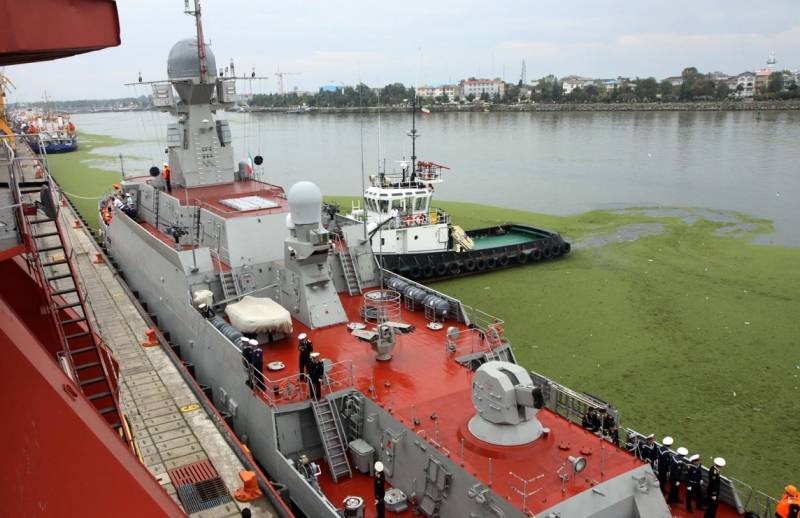 According to the author, the main problem for Russia is money. Their shortage does not allow the Kremlin to keep up-to-date modernization of obsolete ships and build new large ships.
After the flooding at the shipyard in Roslyakovo the largest floating dock PD-50, the problem with the modernization of Soviet warships will become even more complicated, the publication said.
According to the magazine, in the 2018, the Russian Navy purchased only 4 small warships. Currently, the Russian fleet has about 300 ships, most of which have a displacement of only a few tons. For comparison, the US Navy has about the same number of ships, but their total displacement is much larger.
Thus, the Russian Navy is increasingly becoming a "green-water" force intended for operations in the coastal zone, while the US and Chinese naval forces can rightly be called "blue water" forces capable of acting anywhere in the oceans
, the material says.
Theoretically, Russia could build a new floating dock, design and build large warships. She has everything she needs, except money. Therefore, the ships being written off will continue to replace smaller ones.
It also remains unclear, as noted in the material, whether the Russian economy can withstand more than the short-term and partial modernization of its ships in the future, the paper concludes.
Recall PD-50 sank in late October, at this point it was a heavy aircraft carrier "Admiral Kuznetsov".