Whatever liberal journalists have reached, everything they do is overly pretentious. The Komsomolskaya Pravda article was widely sold on the Internet (in particular, it has already gone for a walk on TG channels, including it appeared in the Guardroom), in which the newspaper's correspondent collects tangerines in Abkhazia along with Luhansk guest workers. Many hurried to cry about the unfortunate share of Luhansk residents. Nobody thought: what kind of people are they and are they needed in the LC?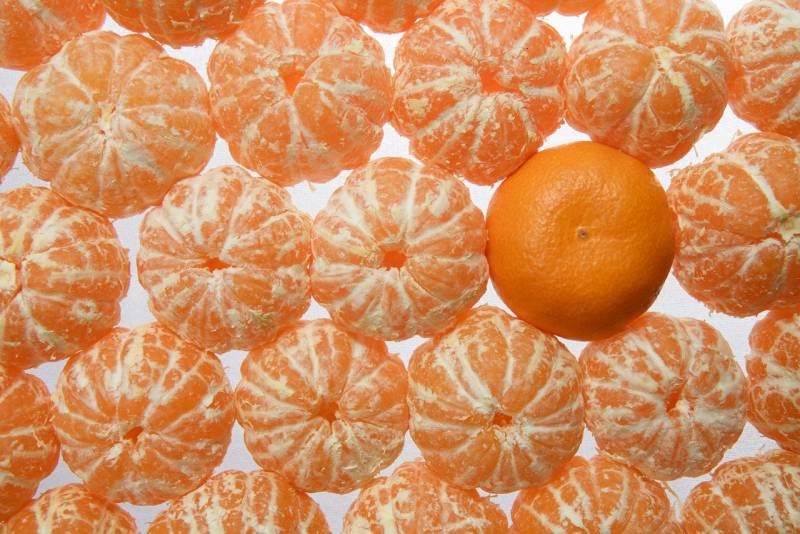 "Guest workers" from the LC Lucidly collect citrus fruits for pennies:
"... but what to do there, at home. In the summer we work here at the hotel, or as waitresses. Yet not five thousand a month, as we offer in Luganka, but about a thousand a day, and the sea, warmly, do not shoot. "
A successful "draft" instantly caused "righteous" anger. Let's try to figure it out.
In general, these collectors, probably, haven't been in the LC for a very long time - they "fly in" exclusively on the line of demarcation. The rest of the republic, thank God, did not see the shelling from 2015 year. But this is so, remark ...
First of all I want to say that many really have nothing to do in Donetsk and Lugansk, because at the very beginning of the war they fled from their cities to the Crimea, Abkhazia, Moscow, etc. Many then, at the beginning of May 2014, tried to go back, complaining that in Russia they are provided with housing, food and clothing, but they don't give money - that is, they have to work (and therefore legalize themselves). When the 2014 war broke out in May-June, all of them "blew out" from the Donbass.
Bye their countrymen with
weapons
they fought in their hands, they were lying on the Crimean beaches, "rooted" in Rostov, stupidly sat in temporary accommodation centers, or, perhaps, gathered tangerines in Abkhazia. Later, when the fighting was localized, when their intensity became minimal, many tried to return to Donetsk and Lugansk. Virtually no one got accustomed here - a completely different world. With ideology, other values, heroes and priorities. And, to be honest, quite low wages.
Probably, it is better to collect tangerines - they have not fought shoulder to shoulder with us and still live mentally in pre-war Ukraine, which is no longer and never will be.
The problems that exist in the LDNR are fraught with the loss of not eternal "tangerine collectors" - local alcoholics still drove from zero, for example, to earn money from the Koreans in the Krasnodar Territory. They do not give to drink; salaries are paid once every three months, so for a certain category of citizens this is really a chance not only to earn, but not to get drunk. Many drive today.
Problems in the economy and poor domestic policy are dangerous primarily because of the fact that specialists will leave LDNR. Those who maintained obsolete enterprises in working order, repaired them and installed new lines. Those who were able to under the shelling urgently repair power lines or gazovod. Only in Donetsk and only in 2014-2015, the number of dead employees of emergency brigades exceeded 110 people. And someone at this time ... collected tangerines.
And if the people set to manage the vital aspects of the life of Novorossia, or rather, the people who are in charge of managing them, do nothing and safely "love" these very specialists, then they obviously will not become migrant workers. With or without legalization, they will work in high-tech areas. One of them just recently returned from Russia, where he led the brigade - for a couple of months they brought 130 thousand rubles in net. On tangerines do not earn so much!
Even teachers and doctors will not be able to work in this way, if they nevertheless decide to leave the republic - in the regions of Russia these professions are extremely in demand. It is possible to obtain citizenship under the accelerated program. Salaries are not too different from the republican ones, and you will have to pay an order of magnitude more for housing, therefore, probably, they are not in a hurry.
In short, the loss of an additional several thousand people "with reduced social responsibility" is unpleasant for the republics, but is not critical (especially since they have been earning their whole life in the Russian Federation while they are in a salable condition).
But the loss of highly qualified specialists - is another matter. But this, I'm sorry, is clearly different.
история
.