Representatives of the Ukrainian prosecutor's office declared their readiness to "take urgent measures" in the event that the former President of Ukraine Viktor Yanukovych leaves Russia for treatment abroad. Recall that previously there was information that Yanukovych was in the hospital, while his condition at this time there is no data. Ukrainian media, meanwhile, led a statement by lawyer Yanukovych that his client might need treatment in one of the Israeli clinics.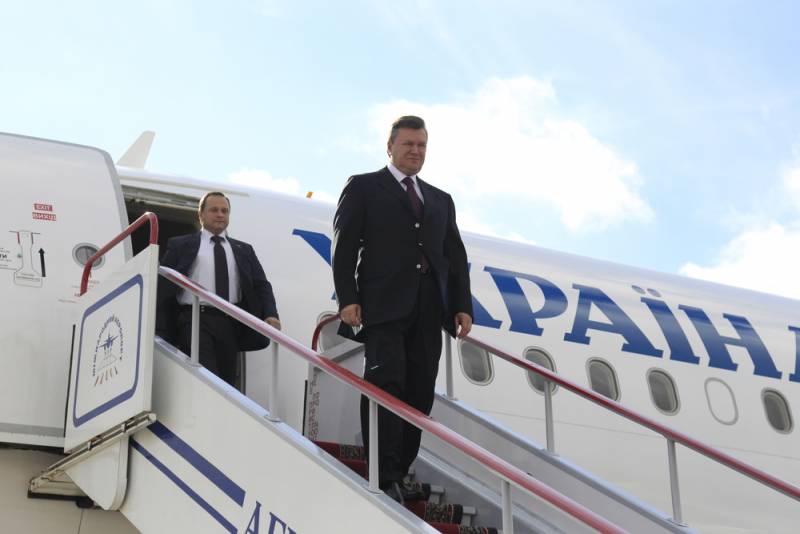 The chief military prosecutor of Ukraine, Anatoly Matios, responding to questions from journalists about the actions of Kiev, saying that Ukraine will turn to the Israeli authorities with a request to extradite the ex-president.
At the same time, Matios noted that Israel is not a member of Interpol, and therefore the decision to extradite Yanukovych from this country may be difficult.
Head of GVP Ukraine:
But the practice of international legal cooperation between the Prosecutor General's Office of Ukraine and the State of Israel is. If the fact takes place, we are obliged to appeal.
At the same time, Matios expressed doubts that Yanukovich would be "released to Israel from the reservation in which he lives in the Rostov region". According to Matios, Yanukovych "is under the protection of special services.
Matios:
There he and place.
Recall that earlier the European Court dropped the majority of the accusations made by Ukraine against Viktor Yanukovych. In Ukraine itself, the former president, who was overthrown as a result of an unconstitutional coup d'état, is accused of "high treason" and "incitement to shootings on the Maidan".