Как
сообщает
Iranian news agency Fars News, at the end of last week, Syrian government forces repulsed a powerful counter-attack by Islamic State militants (a group recognized as terrorist and banned in Russia and many countries of the world) in the area of ​​the city of Abu Kemal (Deir ez-Zor province).
Last Thursday, government forces engaged in battles with significant forces of ultra-radical caliphatists, who launched a powerful counterattack using suicide attacks on the position of the Syrian army in the city of El-Kataf.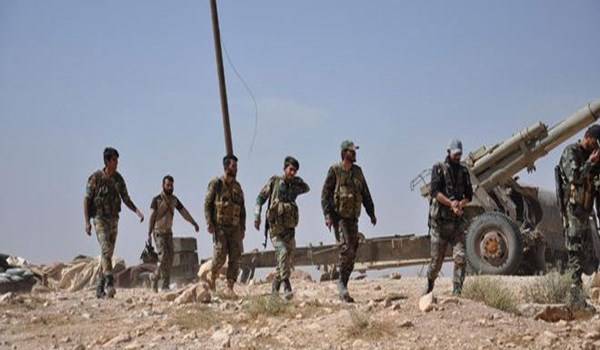 A squad of Syrian government forces is fighting in eastern Syria.
Photo source: http://en.farsnews.com
Syrian units repulsed massive jihadist attacks with heavy losses for the attackers and forced the militants to retreat, although sporadic fighting took place in the area all last Friday.
The interim UN High Commissioner for Human Rights, Michelle Bachelet, speaking at a press conference in Geneva last Wednesday, expressed the need for urgent improvement of the already dire situation in which about 7000 of peaceful Syrians fell in Deir ez-Zor province. According to her, for the most part these are quite peaceful inhabitants, who are actually forcibly held by "igilovtsy", who impede their departure through "humanitarian corridors" and use them as "human shields" to protect themselves from air bombardment as from the Russian HVAC , and from the US Air Force.
At the same time, the UN High Commissioner for Human Rights reported that, according to her data, ultraradical caliphatists in recent days in the territories under their control in eastern Syria again resumed mass executions of people suspected of the slightest disloyalty to the jihadist regime.