Ukraine presents another version of the "danger" of the Crimean Bridge. We recall that earlier the coverage of the versions was wide: from the fact that the bridge does not exist at all, and the movement of cars through it was filmed at the film studio, to the sinking of the web of the bridge, detected by means of "remote interferometry" using online maps.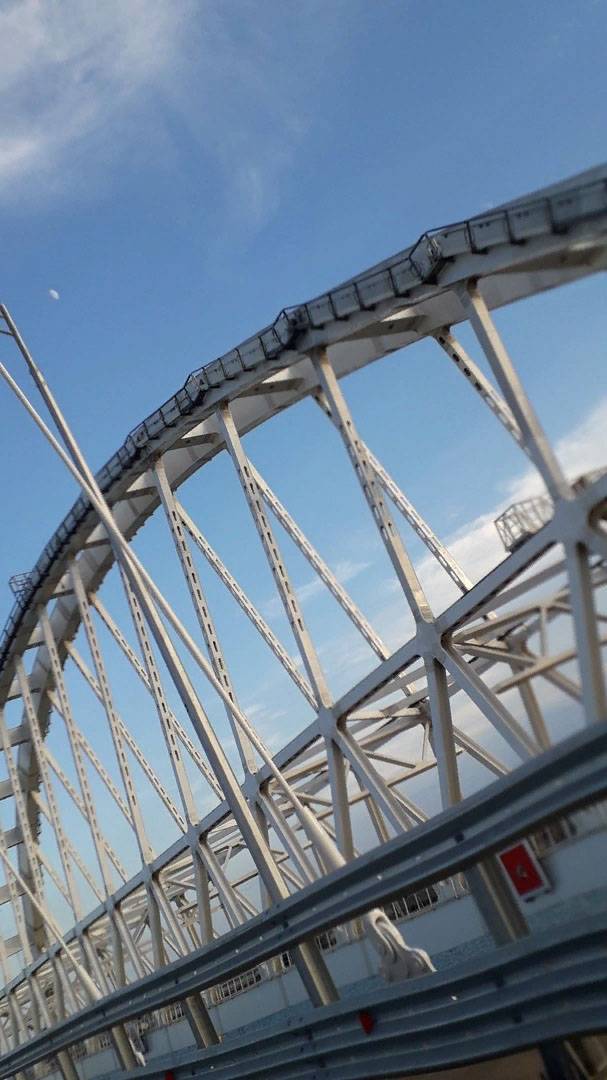 This time a new version is presented. And the authors of it are representatives of the Ukrainian ministry, whose name itself says that these officials have a lot of free time - the Ministry for Temporary Occupied Territories.
First Deputy Minister Yusuf Kurkchi (his statement leads
"Apostrophe"
With reference to "Radio Liberty") said that "at the bridge we observe the movement of supports." According to Kurkchi, "part of the pillars are rising, and some are falling."
Kurkchi did not stop at this statement. According to him, "there are dynamic changes that were fixed (attention!) By the traffic police officers."
It is not entirely clear under the action of which this Ukrainian official could be to say so.
Ukrainian official:
They found that the design of the bridge is not stable.
During the year, according to Kurkchi and the state traffic inspectors, the bridge supports "moved a distance to 9 centimeters."
On the site "Crimea. Realities" published schemes, which presented the deputy minister. Moreover, it is alleged that the data from the satellite were used to study the "dynamic changes". And these data allowed "to reveal three critical points", one of which is located directly under the arch.
It remains only to guess how the Ukrainian traffic police with such technologies as the remote definition of the "movement of the bridge supports" have not yet been nominated for the Nobel Prize in Physics together with Yusuf Kurkchi.