The newest version of the heavy large-caliber SHAK-12 assault rifle is being supplied to the Russian special forces, writes in its article for
The National Interest
American expert Mark Episkopos.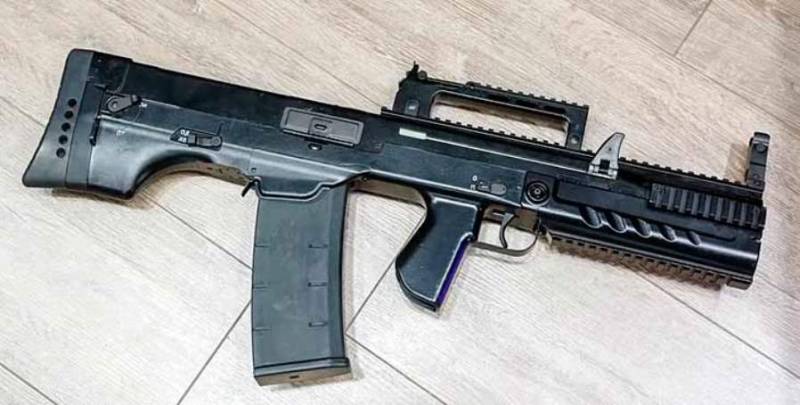 According to him, the leadership of the FSB was thinking about creating a new, more efficient rifle
weapons
after the terrorist attacks in Beslan and the Moscow theater on Dubrovka.
The fact is that under the influence of adrenaline and some drugs, the criminal suppresses pain from gunshot wounds. In such cases, they, even while dying, may continue their actions for some time. Often these few "extra" seconds become fatal for hostages or other civilians if the action is carried out in the condition of the city, the author explains.
The 12,7x55 mm assault rifle (assault rifle) of the SHAK-12 melee can solve this problem: ammunition weighing 33 grams instantly neutralizes a terrorist, even if he is behind a wall or in a bulletproof vest, writes Episkopos.
The effective range of their defeat is small - about 100 meters, which minimizes possible damage to civilians.
According to the expert, a total of 3 bullets was created for the machine: armor-piercing; for quiet shooting using a silencer (subsonic); Expansive lightweight aluminum bullets that provide a powerful stopping effect.
The machine is built according to the bullpup scheme. The large weight of the ammunition is partially compensated by the shops made of plastic.
The weight of the machine is 5,2 kg (for comparison, the mass of the AK-12 is 3,3 kg).
Russian machines have long been proven on the international market as reliable and easy-to-use weapons that meet modern requirements. ShAK-12, launched in 2017, is an ideal weapon for conducting antiterrorist and other military operations in populated areas, inside buildings and structures, where the top priority is to ensure maximum safety for the civilian population,
concludes the author.