The Verkhovna Rada approved the termination of the Treaty on Friendship, Partnership and Cooperation between Ukraine and Russia. Such a move will strike primarily in Ukraine and its citizens. However, Poroshenko's aspirant for the second presidential term does not care.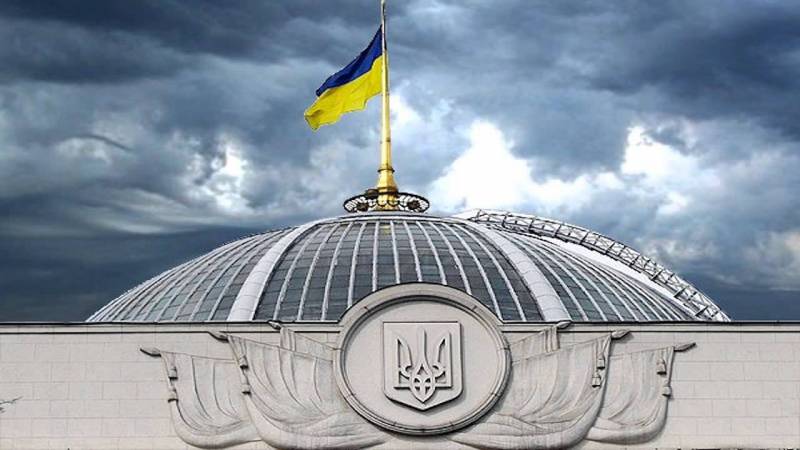 The current Ukrainian government pursues a destructive policy leading to self-destruction. In Kiev, they believe that a country can exist only by isolating itself and ending any relationship with Russia. However, the path "to destroy everything, burn it to the ground, then to start everything from the beginning" is hardly within the power of Ukraine. If only because Poroshenko and his team expect to "start everything from the beginning," that is, without Russia, with the help of the United States. But the Americans have already shown how they "helped" other countries to do this, for example, in Yugoslavia, Iraq and Libya.
In its implacable desire to completely distance itself from Russia, Ukraine harms itself primarily. December 6 The Verkhovna Rada approved the termination of the Treaty on Friendship, Partnership and Cooperation between Ukraine and Russia. Termination of this treaty will strike not so much the relations of the two countries, even despite the fact that the provisions of the treaty formed the basis of the 400 agreements on international law in which both countries participate, but above all Ukraine and its citizens.
The terminated contract gave the Ukrainians guarantees of security and protection in Russia. And there are a lot of Ukrainians here. About four million Ukrainians, due to the fact that their government was unable to create or destroy conditions for work, were forced to go to work in Russia. In addition, the termination of the treaty will become an insurmountable obstacle in solving the key issue for the Ukrainian people - the settlement of the conflict in the Donbas.
However, there is still a ray of sunshine in the gloomy sky, since not everyone in the Rada approves such cardinal methods. The Ukrainian political association, Opposition Platform - For Life, criticized the decision, saying that it was made in the context of Poroshenko's election campaign, and the consequences would be disastrous for the whole country. A statement from the opposition says:
"The current Verkhovna Rada has become a puppet in the hands of the current president. Their decisions are to set the course for the militarization of society and another pushing the country towards the abyss of full-scale armed conflict and total devastation. "
But this ray in the Rada is not enough to dry the fetid swamp, which turned the Ukrainian government. There is no other way to say about people who, in order to satisfy their political ambitions, so easily destroy the ties that have been lined up by generations of our common ancestors.