The latest corridor "Loud" project 20380, specially built in the interests of the Pacific
fleet
, continues a complex of sea and state tests in the Sea of ​​Japan, the press service of the Pacific Fleet.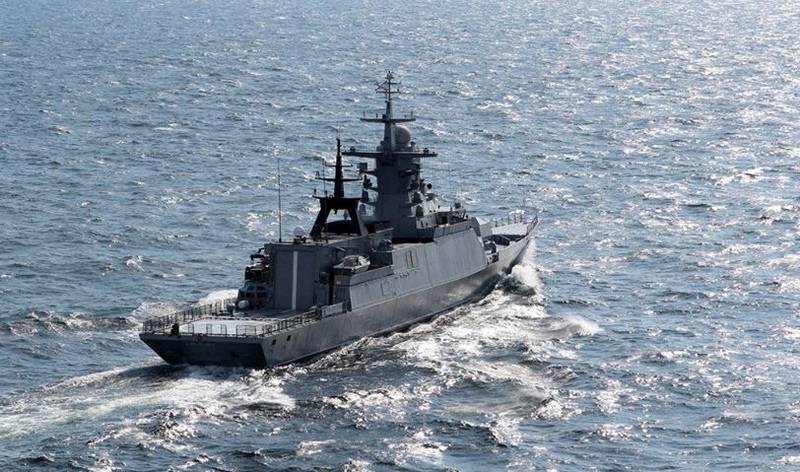 According to the state test plan, the new corvette at the Pacific Fleet combat training ground in the Sea of ​​Japan performed an exercise to find and destroy a conditional enemy submarine, during which it found a submarine, fixed it and conditionally destroyed it by firing a small-sized anti-submarine and anti-torpedo complex "Package". The operation of the A-190 artillery installation also continued, with the help of which air targets in the form of targets dropped by an IL-38 marine anti-submarine aircraft were successfully hit
aviation
TOF.
On the eve of the corvette, the two Ka-27PL helicopters took off and landed on the deck. The crews of helicopters made about 30 takeoffs and landings on the corvette deck at different times of the day, on the move and in the static position of the ship. In addition, all systems of the ship's helicopter complex were checked, vehicles were filled, all types of weapons were suspended, hydroacoustic buoys were loaded.
Corvette "Loud" - the second ship of the project 20380, built specifically for the Pacific Fleet of Russia. The first was the "Perfect", transmitted by the Pacific Fleet in July last year. All in all, the Pacific Fleet command plans to receive eight such corvettes. The next two corvettes of this project, which are also being built at the Amur Shipbuilding Plant, are planned to be transferred to the fleet in 2019 and 2020.
The length is 104,5 meters, the width is 13 meters, the total displacement is 2,2 thousand tons, the full speed is up to 27 knots. The Corvette is intended for operations in the near sea zone, the fight against enemy surface and submarines, and artillery support for the landing force.