The main multi-purpose submarine "Kazan" (project 885М, code "Yasen-M") will be released on state tests in the summer of next year, reports
TASS
message source in the shipbuilding industry.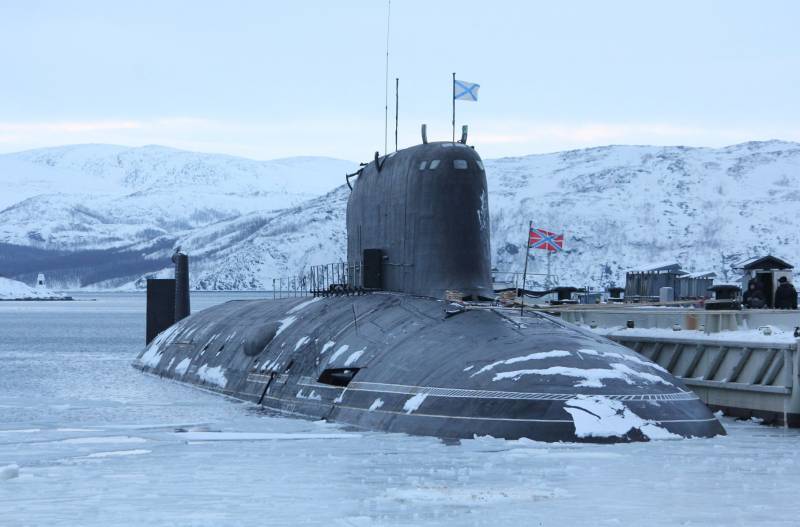 Currently, the submarine is at the stage of factory trials, which began in late September 2018. As explained by the source, within the framework of these tests, Kazan will be put out to sea several more times.
And in the summer she will go for state tests, during which (in the autumn of 2019 of the year) she will conduct test firing of Caliber and Onyx missiles at coastal and surface targets,
said the source.
Shooting on underwater targets with self-guided torpedoes will also be carried out, he added.
According to the source, if the tests are successful, the Kazan submarine will be transferred
the fleet
at the end of 2019 year.
The project of an atomic submarine of the "Ash" type was developed at the Malachite mechanical engineering bureau (St. Petersburg). Creation of the appearance of the submarine began in 1977 year. The project used many technical solutions not previously used in the Soviet submarine shipbuilding.
The submarine is designed to destroy enemy submarines and surface ships, attacking ports, military bases and other objects. The main weapons are the Caliber and Onyx missiles.
The first submarine of the base project 885 "Severodvinsk" was transferred to the fleet in 2014 year. More submarines on the basic project was not built. The second representative of the type was the submarine "Kazan", built already on the upgraded project 885M. Currently, 5 Yasen-M submarines are at different stages of construction.
The upgraded project from the base is distinguished by optimized hull lines, as well as updated automation systems and electronic weapons.