The Minister of Defense of Ukraine on the air of one of the Ukrainian TV channels answered questions about how likely a full-scale war with Russia is. This is against the background of the fact that a few days ago Petro Poroshenko declared the following: "We are not conducting any war with Russia, it's Russia that is at war with Ukraine."
According to Stepan Poltorak, Russia "concentrated around the Ukrainian borders about 100 thousands of trained and trained servicemen". The Minister of Defense of Ukraine said that in this regard, "the threat of large-scale aggression from Russia, unfortunately, exists."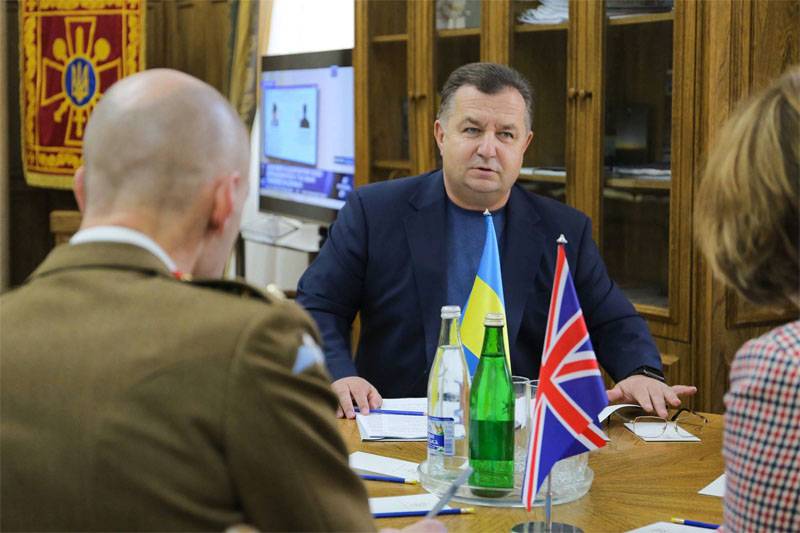 The head of the Ukrainian Defense Ministry told viewers of the TV program "Echo of Ukraine" that "the problem is the concentration of 26-battalion tactical groups (BTG), joined by three more."
Poltorak:
These are not just people who have gathered there, they are those who have gone through a certain school.
According to Poltorak, Russia "flings
Tanks
to the Ukrainian border, aircraft are deploying new units. "At the same time, Poltorak forgot to explain that this is the territory of Russia, and Russia can deploy equipment and personnel on its territory where it sees fit.
During his speech, the Minister of Defense of Ukraine announced that the naval forces of the Supreme Soviet of Ukraine would continue to pass through the Kerch Strait.
Poltorak:
Yes, today no one goes anywhere, but this will happen when our ships are ready.
So, three "ships" are already "ready" - they are in the port of Kerch after an armed violation of the border of the Russian Federation.
According to the Minister of Defense of Ukraine, the Ukrainian sailors did not violate a single international treaty. Poltorak did not explain since when the violation of maritime borders by warships ceased to be a violation of international treaties.