More and more often, materials appear in the Western press in which the authors try to compare Russia's military capabilities with the NATO bloc or with the United States. Most of the "researchers" data on the Russian army, apparently, are taken from the same Western media, and therefore some articles cannot be read without laughing. This time, the British tabloid Daily Express undertook to compare the capabilities of the Russian army and NATO forces, the translation is presented by "RT".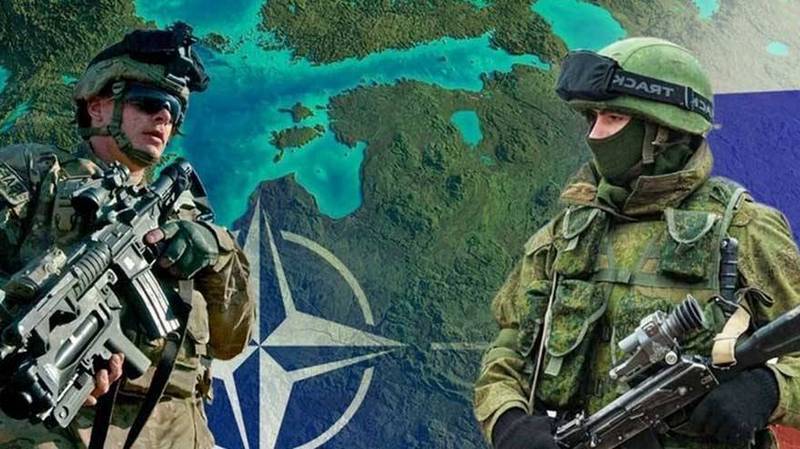 The authors of the "research" from the Daily Express, having studied the data on the Russian armed forces and compared them with the data on the NATO army, came to the unequivocal conclusion that Russia allegedly would not be able to resist the forces of the alliance. According to British analysts, NATO forces have an advantage over Russia in terms of personnel, since the Russian army has only 1 million servicemen, and the alliance has 2 million.In addition, NATO surpasses Russia in terms of the number of equipment in the Air Force: against 13 thousand aircraft the Russian army can only deploy 3 units. The only thing that Russia has an advantage in is
tanks
, the Russian army can deploy 20 thousand combat vehicles.
On the other hand, the authors admit that the main forces of the alliance are in the USA, and this is very far from Europe. Therefore, the Baltic countries, which will not be able to withstand the Russian army, become the most vulnerable in the event of a "Russian attack". But as long as they resist, American forces will arrive, after which NATO "will conduct a crushing counter-attack," which the Russian army "cannot counter." In the end, losing the war, Russia will threaten to use nuclear
weapon
.
Here is a "military research" published a British tabloid. The level of British "military experts" is just suitable for writing terrible tales with a military bias, but a good ending especially for the European population. And in Europe, such fairy tales love and, most importantly, believe in them.