Spain plans to join the Franco-German project to develop a promising European 21 fighter of the 20th century, better known as the "New Generation Weapon System" (NGWS), according to TSAMTO.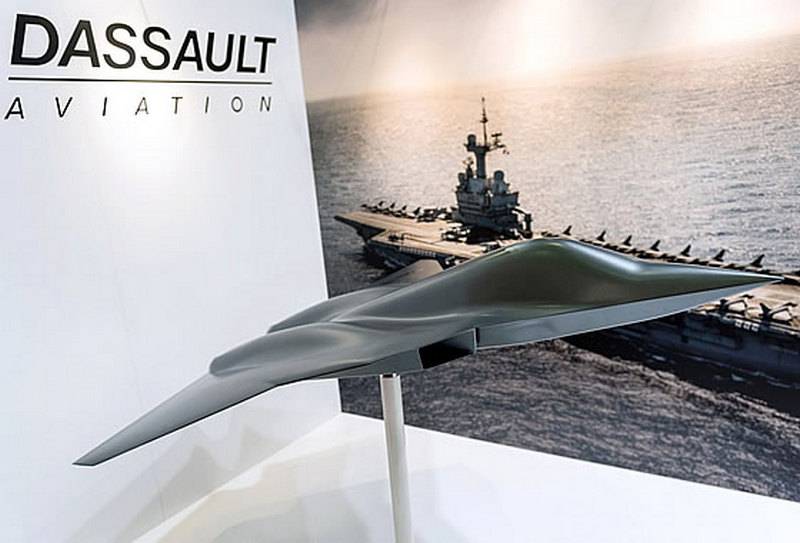 The Spanish defense ministry says that Margarita Robles, the country's defense minister, has already sent official notice of Spain's desire to participate in the design of a European fighter, Florence Parley and Ursula von der Lyayen, the French and German defense ministers. Spain proposes to invest in the project in the next two years 25 million euros. It is assumed that the official signing of the contract will take place in January 2019.
Developed by France and Germany, the NGWS is a promising new generation fighter created to replace, starting in 2040, the Typhoon aircraft of the Eurofighter and Rafale consortium of Dassault Aviation. As conceived by the designers, the new aircraft must be a manned fighter using a swarm of unmanned aerial vehicles, which will carry both armament and means of detection, for solving combat missions. In addition, it is assumed that the NGWS will be integrated with the medium-range shock drone of the long flight duration FCAS (Future Combat Air System).
The developers plan to create a demonstrator of the fighter concept by 2025, a prototype model by the 2030 year. The new fighter should be installed in 2040-2045.