On passing these days in Cairo international
armory
Egyptian gunsmiths demonstrated an example of a new reconnaissance vehicle created on the basis of the Soviet MTLB armored personnel carrier at the EDEX 2018 exhibition, Military Parity reports with a link to armyrecognition.com.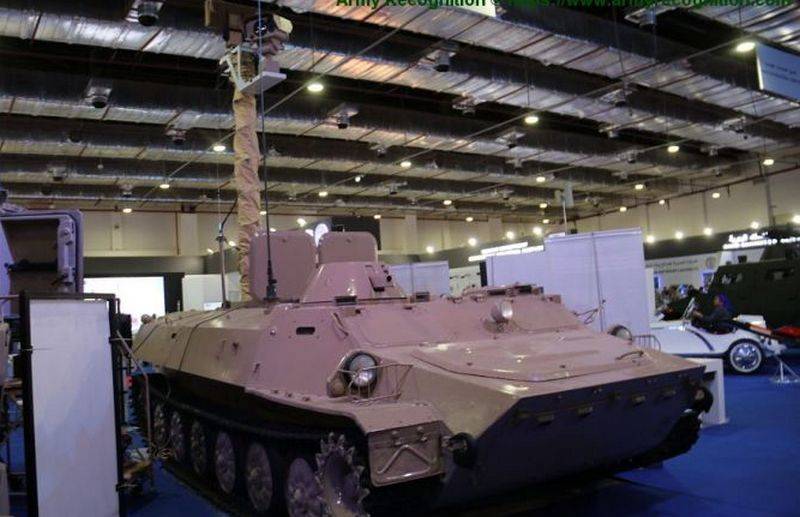 The development of the new reconnaissance vehicle under the symbol MTLB-V was led by the state-owned Arab International Optronics Organization (AIOEGY), a subsidiary of the Ministry of Defense of Egypt. The machine is designed to patrol the border zone, both on land and on the coastal areas, while it is able to detect targets at considerable distances and provide target designations for artillery to destroy them.
On making any changes to the chassis MTLB, engine and body, not announced. The installed equipment includes a radar, thermal imagers, a laser rangefinder and a daylight optical camera. A set of sensors is mounted on a telescopic mast with a height of 10 meters.
The R20SS radar detects people at a distance of up to 10 km, vehicles — up to 30 km, surface targets up to 50 km. The imager detects a person at a distance of 12,5 km, surface target to 18,7 km. The laser rangefinder provides target designation at a distance of 20 km.