An analysis of the capabilities of the Raptor and its comparison with other modern machines showed that the aircraft quickly becomes obsolete in many ways and can no longer provide air
the fleet
US air superiority, writes the publication
Military Watch Magazine
.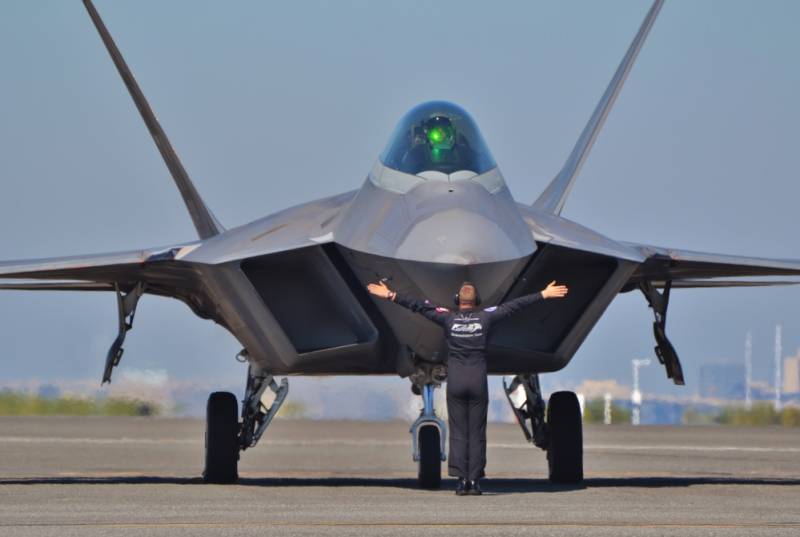 The article notes that the Raptor avionics is outdated before it was put into service in the 2005 year. In total, the aircraft was developed 24 year. By the beginning of mass production, the fighter's computer architecture was hopelessly outdated. This caused problems when upgrading the F-22, which resulted in the abandonment of the new AIM-120D and AIM-9X missiles of the air-to-air class.
Now the armament of the Raptor is inferior to the Russian and Chinese aircraft. Even the old Soviet P-27 missiles exceed the range of American AIM-120C fighters, the author notes.
At the same time, the Russian Su-57 and the Chinese J-20 are not constrained by such restrictions. Airplanes are built on the basis of gliders, which are likely to be relevant for more than one decade, their equipment and weapons meet modern requirements. This gives Russian and Chinese engineers a lot more opportunities to upgrade their fighters, the material says.
According to the publication, in the long term, "Raptor" will not be able to provide superiority in the air, not only because of the "stuffing", but also because of the quantitative factor: 187 units were produced in total (production was minimized in 2011 year). It is expected that the Su-57 and J-20 will be much more massive machines.
We should not forget about the foreign policy ambitions of the Pentagon. According to the strategy for 2018 year, the main "rivals" of the United States are the Russian Federation, the People's Republic of China, Iran and the DPRK. In this regard, the Americans have to keep some of their Raptors close to these countries. In the event of a conflict, they will be at a disadvantage, since Russian and Chinese aircraft in full force will be thrown to protect their territories.
In light of recent events, it is very important that the United States devotes considerable attention to the development of a sixth generation heavy fighter, the paper concludes.