Azerbaijan will not be able to purchase the Bal-E coastal missile system in Russia because of the position of the Russian Defense Ministry, reports
Kommersant
.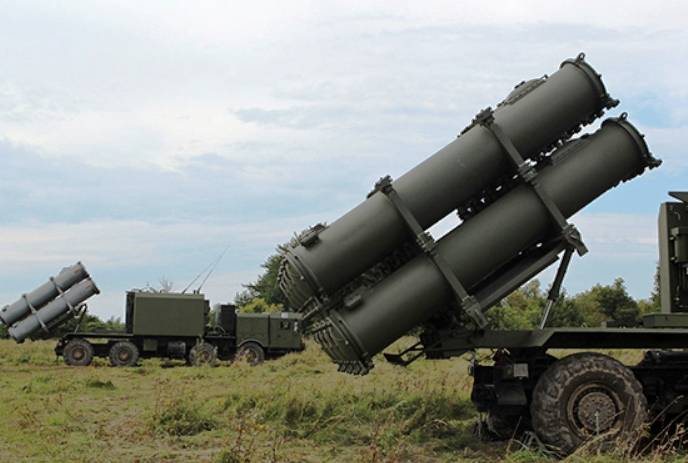 The Russian military department considered that even the export modification of the complex poses a potential threat to the forces of the Caspian
flotilla
.
The readiness of the Azerbaijani military to buy the Ball division of the Ball became known in 2014. According to a newspaper source, this topic was developed, and a contract was even prepared for the purchase of a small batch of complexes and several dozen 3М24 missiles of an export version (X-35E). However, it did not come to signing.
The defense ministry of the Russian Federation considered such a supply inexpedient: even an export version of the missile carries a potential threat to Russian ships in the Caspian Sea. The position of the military leadership has been heard. The topic of selling Bal-E complexes to Azerbaijan is no longer discussed.
There is another "delicate nuance." According to the source, in recent years the X-35 missile homing head has been upgraded to destroy not only offshore facilities, but also ground targets. Therefore, Moscow would not like this
weapon
was applied in the Karabakh conflict.
According to the interlocutor, the refusal to supply Bal should not lead to a cooling of relations between Moscow and Baku. Recently, Azerbaijani leader Ilham Aliyev said that "cooperation in the field of military-technical cooperation has great traditions." In total, countries have implemented contracts worth more than $ 5 billion.
Recall, DBK "Ball" is designed to control territorial waters, protect coastal infrastructure and sea communications. The defeat range is up to 120 km.