Russian Sarmat missiles and Poseidon torpedoes are capable of destroying the United States, making the nuclear war meaningless and saving the American people from death, writes Doctor of Military Sciences Konstantin Sivkov in his article for publication
MIC
.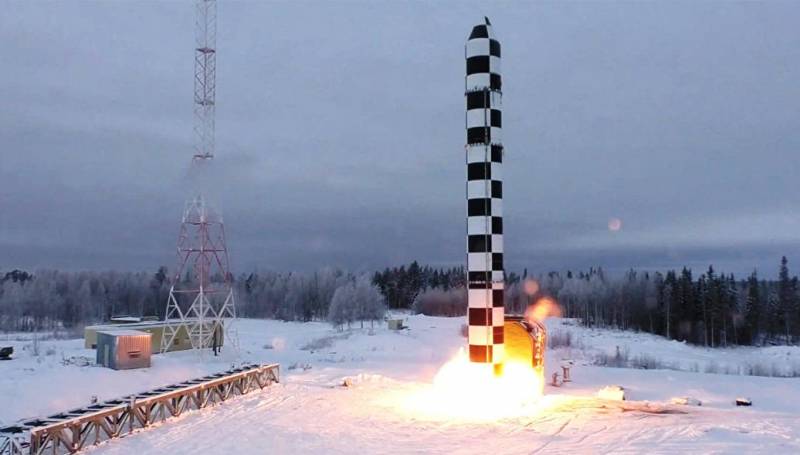 According to Sivkov, in reality, wars are not prevented by good wishes and arguments about how to live well without
weapons
, and the creation of "such a counterweight, which will stop the aggressor at the design stage."
By threatening to destroy the American elite, Russia is preventing a nuclear war, thereby saving the people of the United States from monstrous sacrifices,
he writes.
According to the expert, the false pacifists managed to achieve a large-scale reduction of nuclear arsenals, as a result, the third world regained sense: you can try to win if the stakes are particularly high. It is for such a war that the US is preparing, creating a global missile defense system, abandoning the INF Treaty, unleashing a strategic arms race. Therefore, in the present conditions, Russia must again make a nuclear war senseless.
This can be achieved by creating systems that are guaranteed to destroy the applicant for victory - the United States. It is about the destruction, and not about causing "unacceptable damage", which may vary, according to the material.
With the creation of the Sarmat rocket and the Poseidon torpedoes, the Russian leadership is receiving just such a weapon. And this is a true pacifist approach. Such a weapon, by the way, saves the lives of the peoples of all countries, who could become the theater of a new war,
concludes the author.
Recall, the State Department recently announced an ultimatum to Moscow, according to which Moscow must return to the implementation of the INF Treaty during the 2 months, otherwise Washington will suspend the fulfillment of its obligations under the document.