The US State Department in the person of a high-ranking official threatened Russia
consequences and pain
if she does not immediately release the detained Ukrainian sailors and does not return the ships. And, as the official said, "
pain over time will only increase
". Such words of the State Department employee contain a transcript of the briefing, which was published on the official website of the American department.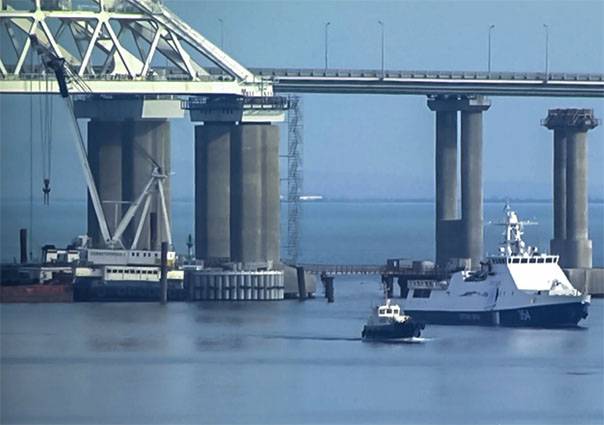 He also added that as long as the Russian authorities keep the crews of the Ukrainian boats and tugboats, the price that Russia will have to pay will rise. "The State Department does not intend to give up its position in this matter."
Such a call from the United States to the Russian authorities does not sound the first time. So, the other day, US Secretary of State Mike Pompeo made the same demand. Speaking in Brussels, he said that Russia, in the event of non-compliance with the requirement, would receive a collective response, which would vividly show the inadmissibility of Russia's behavior. True, Pompeo did not say exactly what this collective response would be.
Recall, November 25 of the Russian coast guard fired upon and detained the ships of the Ukrainian Navy after their armed violation of the state border and the refusal to comply with the requirements of border guards. As the representatives of the FSB border service reported, the crews of the Ukrainian ships did not notify the Russian side of their intention to enter the Sea of ​​Azov beforehand and did not receive permission to do so. The General Prosecutor's Office of Ukraine on the eve presented an animated reconstruction of events near the Kerch Strait, which in fact is evidence that the boats and tug of the Navy of the Armed Forces of Ukraine crossed the maritime border of the Russian Federation, despite reports of a temporary closure of the strait.