The official newspaper of the defense department of the country
"A red star"
published a material on the launch of the newest Russian army
weapons
. This is the Peresvet laser installation, which was demonstrated several times in the presentation materials, including during the President's speech to the Federal Assembly.
The article reports that the Peresvet combat laser systems have already been put on trial combat duty. This process has been conducted since last year within the framework of the state program of re-equipment of the Armed Forces of the Russian Federation for new types of weapons and military equipment.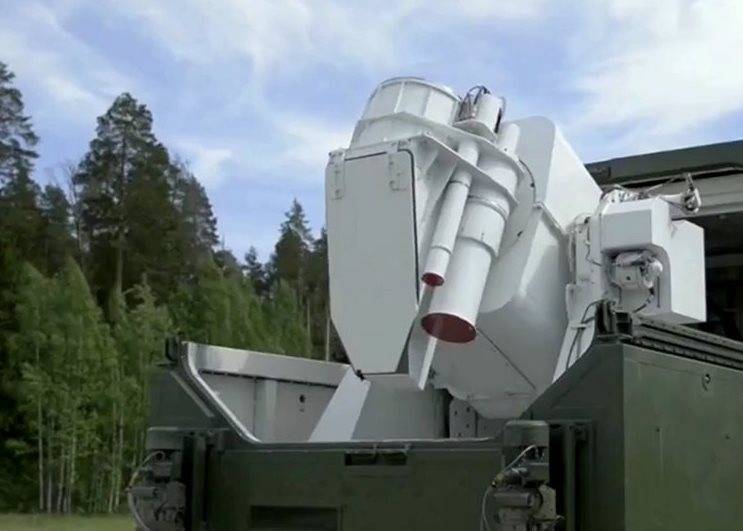 It is noted that at the moment the development of the Peresvet combat laser systems by the personnel of the units is organized, and the calculations are being coordinated.
Retraining of servicemen who are engaged in the operation of Peresvetov took place on the basis of the Military Aviation Movement named after Mozhaysky, and also at industrial enterprises. It is added that the military personnel acquired both theoretical knowledge and practical skills, which make it possible to most effectively exploit the newest type of Russian weapons.
In the summer of this year, the media published information that combat lasers were placed in special vans of the Asteys company (Tatarstan, Naberezhnye Chelny).
At the moment, any characteristics of the combat laser complex are not disclosed. It is known that experts from the federal nuclear center in Sarov were involved in the production of the Peresvet.