US authorities said they were preparing to withdraw from the Treaty on the Elimination of Medium-Range and Shorter-Range Missiles (INF) within two months. According to the United States Secretary of State Mike Pompeo, the United States will exit, "if Russia does not return to its execution."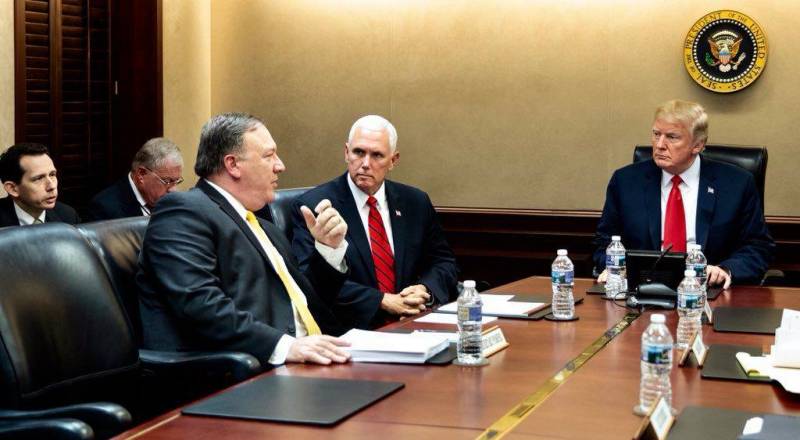 This statement by the US foreign minister is in fact an ultimatum to Moscow, and its requirements are a priori impracticable for the simple reason that Moscow has repeatedly stated that the INF Treaty does not violate. Washington does not hide the fact that they are ready to speak with the Russian Federation exclusively in the ultimatum order.
From Mr. Pompeo's statement at a press conference at NATO Headquarters:
The United States declares that Russia has violated the provisions (of the treaty), and is going to stop fulfilling its obligations under the INF Treaty, if within 60 days Moscow does not return to its full implementation. Russia has every chance of this, and we will welcome it. Until the end of the 60-day period, we still will not produce and place systems prohibited by the contract.
Recall that the contract was signed by the heads of the United States and the USSR in 1987 year. Statements by the current US administration to withdraw from the treaty even in the US Congress were criticized. In the US Senate, Washington's exit from the INF Treaty is called a "gift of Russia," since "Russia will be able to produce and deploy any missiles where it wants."
This situation causes the greatest stress in Europe. After all, the Europeans understand that first of all the United States will transfer medium and shorter range missiles (from 500 to 5500 km) to the European continent. Russia will not leave this step unanswered, and the countries of the continent will once again become the main targets for the Russian missiles - "in the best traditions" of the Cold War.