Su-25 attack aircraft of the Armed Forces of Armenia, carrying out a training flight, stopped communicating. It is reported by the press service of the Ministry of Defense of the republic.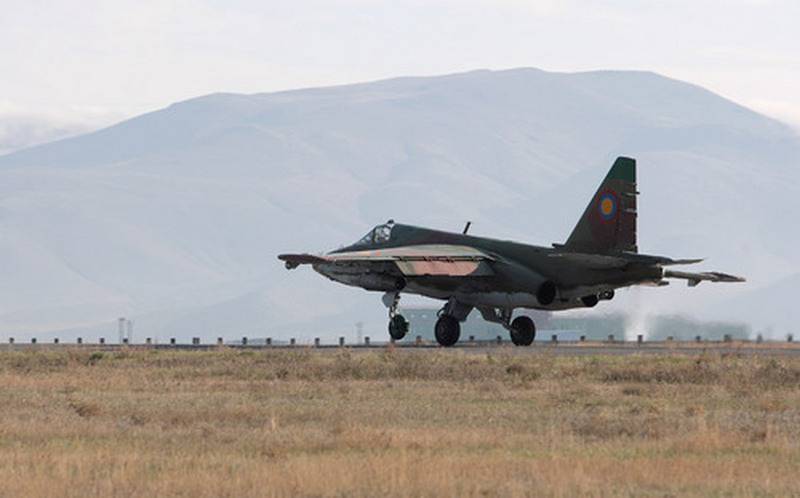 According to the report of the Armenian Defense Ministry, in the morning of December 4 of 2018, communication was lost with the Su-25 attack aircraft performing a training flight. The plane took off from the Gyumri airfield in 10: local bp 06. (09: 06 Moscow time.), In 10: 20 the connection with him was lost, the attack aircraft disappeared from the radar.
At present, the Armenian Ministry of Defense is conducting search and rescue operations.
The Armenian Air Force has 13 attack aircraft of the Su-25K modification and two Su-25UBK, some of them were acquired from the presence of the Slovak Air Force, and some were supplied from Georgia. All Su-25 republican air forces are stationed in Gyumri at the Shirak airfield. Here are four training L-39 Armenian Air Force acquired in 2004 year in Ukraine.