The Russian Defense Ministry will conduct state tests of the modernized Sprut-SDM-1 self-propelled anti-tank gun next year, they are included in the planned activities for the 2019 year, according to the information department of the Russian Defense Ministry.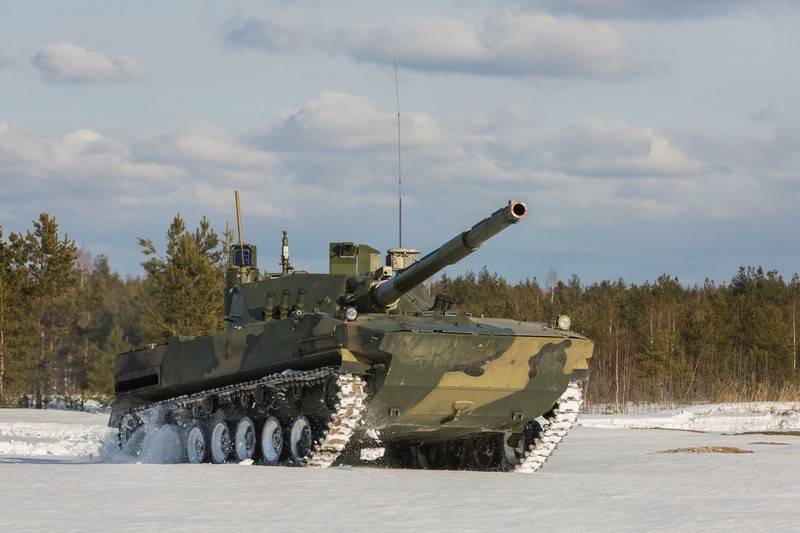 According to the plans of the Russian military, tests of the new self-propelled gun, created in the interests of the Airborne Forces, will be conducted at several test sites of the Ministry of Defense. It is stated that the Sprut-SDM-1 will significantly increase the firepower of the landing force, thereby increasing the survivability of the landing units in combat.
The new 2C25М Sprut-SDM1 self-propelled gun is equipped with a new engine, a new reservation has been applied, a new fire control system, sighting equipment and communications equipment have been installed. The machine is integrated into a single tactical management system.
- Said the Ministry of Defense of the Russian Federation.
The new machine has already passed the factory preliminary tests, for the time being, the design of the machine is being modified and the shortcomings identified in the preliminary tests are being eliminated.
The new modernized gun will replace the previous modification of the Sprut-SD in the artillery units of the Airborne Forces.