Ukrainian diplomat Alexei Makeev, who arrived in Brussels at a meeting of NATO foreign ministers, attended the debate in the European Parliament on Monday, where he offered his version of new sanctions against the Russian Federation, reports
RIA News
.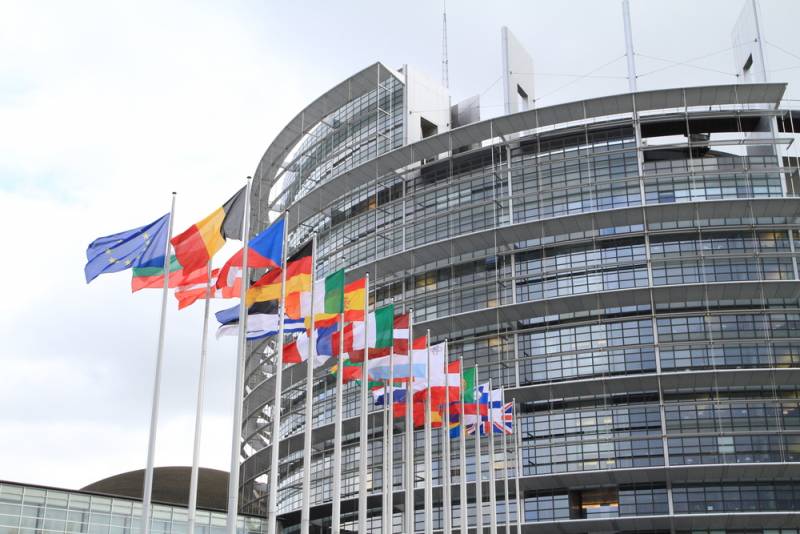 Hearings at the European Parliament were dedicated to the events around the Kerch Strait after 25 was detained in November by Ukrainian ships that violated the Russian border.
According to him, the option of sanctions may be a ban for Russian ships coming from Yeisk and Taganrog (Russian ports in the Sea of ​​Azov) to enter European ports. In addition, an important element of these measures could be personal sanctions against those who gave the order (to forcefully solve the problem in the Kerch Strait), he added.
At the same time, Makeev noted that "the word" sanctions ", unfortunately, is not popular in Brussels and a number of European capitals."
As previously reported, several EU countries, including the Federal Republic of Germany and France, declared that it was premature to impose new sanctions on Russia. At the same time, the German government noted that the incident in the Black Sea will not affect the implementation of the Nord Stream 2 project.
Meanwhile, the Prosecutor General of Ukraine Yuriy Lutsenko told the TV channel
ICTV
about his version of anti-Russian sanctions, the draft of which he sent to Petro Poroshenko.
Among the proposals of the prosecutor contains a clause on the application "to individual individuals and legal entities of Russia" personal, economic, special and other restrictive measures. In particular, he proposed to block the assets of all representatives of the Russian Federation in Ukraine "until the country's full de-occupation".
According to Lutsenko, the need for such a step is long overdue, since "in some areas they have a monopoly" in Ukraine.
I am sure it's time to put an end to Russian business in our country,
summed up the prosecutor.