The next OPEC meeting open for other oil producing countries is the organization of oil exporting countries scheduled in Vienna on Thursday (December 6). The almost traditional agenda of the day is an attempt to stop the fall in oil prices, this time unexpectedly supplemented by the question of leaving the organization one of its founders, Qatar. But after OPEC not only achieved a long-term decline in production levels from its members, but also agreed this decision with the largest oil producers, primarily with Russia, it seemed that the fragile positions of the organization became strong again!
Today, experts are talking not only about the new crisis of the organization, but also about the possible domino effect, when others may leave OPEC after Qatar. First of all, from among those who are tired of coordinating every extra barrel produced with club partners. And besides, more and adjust production levels in accordance with dubious political conditions. At present, in this context, as you understand, we are talking about sanctions against Iran, restored at the request of the United States.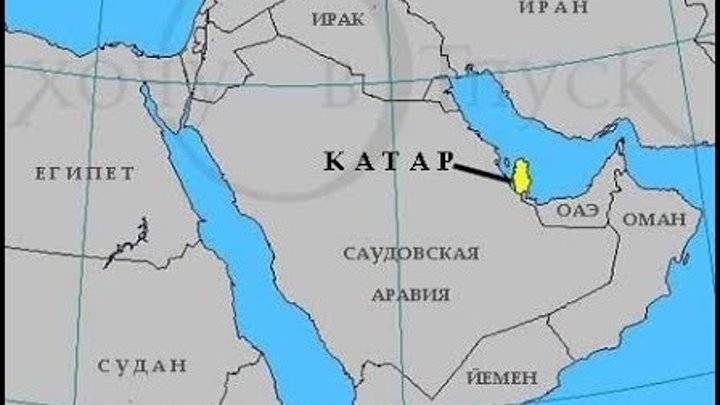 In Qatar, they have never concealed loyalty to Iran, for which they nearly paid for the last 2017 of the year last summer. It was with pressure on Iran that the crisis that occurred then was directly related, one of the main events of which was the rupture of diplomatic relations with Doha (the capital of Qatar), which, besides Saudi Arabia, went to five more countries - Egypt, Bahrain, the United Arab Emirates, Yemen and Libya. To begin with, Qatar was accused of collaborating with Shiite Iran, who teetered on the verge of a direct clash with the Saudi monarchy and its allies.
In addition, Doha was blamed for the financial support of the Muslim Brotherhood terrorist organizations, ISIS and al-Qaida. Doha's readiness to buy C-400 anti-aircraft complex from Russia also irritated. Buy earlier Saudi sheikhs. Qatar tried to block the oxygen, more precisely - the supply of all types of goods, including food, but Iran immediately helped him. Qatar has managed to withstand only through the use of reserve funds, the issuance of bonds with record high for the region, as well as the sale of liquefied natural gas - LNG.
The fact is that oil is by no means the main export commodity of Qatar, its share of production in OPEC does not exceed two percent. And now, in Doha's plans, there is a serious decline in the levels of oil production, which would have been difficult to coordinate with OPEC. The conflict was not succeeded in slowing down the brakes, and after more than a year, after an almost complete blockade, they themselves decided to leave Doha. For starters from OPEC.
Against this background, the salvation for the organization may well be closer cooperation with Russia. And although, according to Western analysts, "Russians and Saudis are still very far from being at the same time in matters of impending restrictions on oil production," the experience of the OPEC + agreement showed that they had already learned how to adjust production levels together.
It seems that the G-20 Summit that ended by chance, among other things, has become, among other things, a stage for the demonstration of new relations between Russia and Saudi Arabia. When President Putin, as if on display, was talking long and enthusiastically with Crown Prince Mohammed bin Salman.
Recently, this little-known crown prince, whom journalists have already dubbed MBS for short, came out on top roles right after the first Qatari crisis. And it came out precisely on oil, fully having a hand in the OPEC + agreement. A year ago, it was believed that the unwinding of the conflict with Qatar could cost the MBS position of the successor to the throne. Now it is equally believed that the throne could cost him the murder of an opposition journalist Jamal Khashadzhi (Khashoggi).
But at the same time, it is Ben Salman who is called the main opponent of the very same dumping policy, which did not give Saudi Arabia anything but a multibillion-dollar loss and a loss of a very significant share of moral authority accumulated over decades. If everything is really the case, we can expect that the "Qatari" issue will be resolved relatively painlessly. Otherwise, Riyadh will face a confrontation not only with Iran, but also with a number of defectors from the same OPEC
President Donald Trump, traditionally advocating for low fuel prices, immediately, as if in defiance of Moscow and Riyadh, decided once again to urge OPEC not to reduce oil production next month. One might think that in January 2019, such a Washington administration would simply be welcomed. At the same time, Saudi Arabia continues to regularly call on partners in the oil cartel to reduce oil production levels, thereby trying to mitigate the negative effects of oversupply in the market. In Riyadh, they do not get tired of repeating that they are not ready to cut production alone, without support, but they will make every effort to reduce the total supply. Saudi sheikhs rationally do not pretend to regulate demand, shifting this actually onto the shoulders of the United States.
But the United States, without making any movement about the rather unexpected rapprochement of Riyadh with Moscow, actually ignored all calls from Riyadh. They continue to increase production levels, and not only shale oil, which, it seems, has long been outdated by any agreements. In an authoritative British The Economist on Friday 30 November noted that "Saudi Arabia understands the need to cut production, but wants to do so in cooperation with other OPEC members and Russia. At the same time, Riyadh would like to avoid conflicts with the Trump administration over long-term trends in oil prices. "
For a long time, it was Saudi Arabia, in an effort to press such intractable competitors like Russia and especially Iran into the oil market, in fact, not only dumping, but also pushing many of its allies to this. And in this list of "allies" the Saudis managed to record (if not for all 100 percent) not only the Emirates, Bahrain and Kuwait, but also Iraq, and even Nigeria with Mexico. But they didn't dare to repeat the global oil crises in Riyadh by proposing to everyone else the OPEC + agreement. Strangely enough, only one major oil-producing country really did not join him - and that was the United States.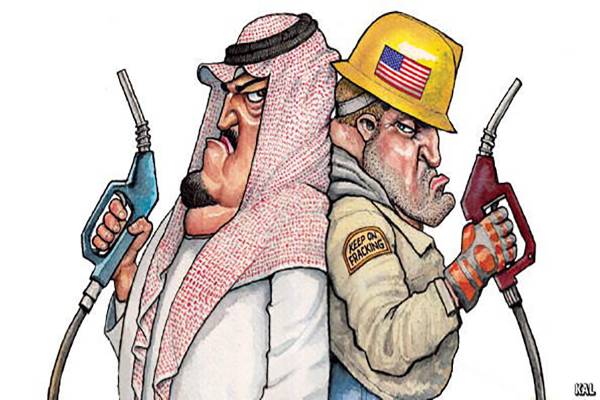 But the anti-Russian and anti-Iran sanctions of the United States, which are used in the context of aggravated global trade tensions, actually worked with the exact opposite. For example, in the past few months they have only helped Russia strengthen its leading position in the energy market of China.
However, Russia, in the opinion of foreign, as, indeed, many Russian experts, is hardly ready for new cuts in production levels. This is largely due to objective reasons - purely technologically in most wells in Russia it is impossible to increase or reduce production levels by simply turning the valve. And it is not by chance that our country has never been torn to OPEC, where, according to one of the old oil industry workers, "we will have to reconfigure production facilities for each of our partners." The prospect of Russia's joining the club in the near future is hardly real, and immediately after the G-20 summit in Buenos Aires, they hurried to write some media in Saudi Arabia.
The hydrocarbon market continues to be influenced by global factors, among which, oddly enough, the conflict around Qatar and OPEC + agreements are not the most important ones. The experience of recent months shows that when the regulatory role of the oil club itself has declined simply to impropriety, the factor of production restrictions on the scale of the world is coming to the fore. Some of the observers have already made an ironic remark: "the Saudi prince almost hitched Russia to OPEC, but Qatar immediately missed it."
In addition, very few countries are able to significantly increase production when needed, even in the Persian Gulf. Saudi Arabia in this sense is a truly enviable exception, and that is why it seems that in Riyadh they can afford such a "luxury" as a large-scale confrontation with Iran. And as far as Russia is able to prove to be an effective mediator in improving Riyadh's relations with Tehran, only time will tell.
At the same time, both in Saudi Arabia itself and in the countries that joined it, it is quite obvious that their own capabilities of real, rather than hypothetical, increase in oil production levels were overestimated. The loss of Qatar does not play here, absolutely, no role. Moreover, the members of OPEC have even overestimated the prospects for real growth in shale oil production in the United States. But the shale factor was very convenient for the Saudis, when there was a need to play short. But having completely forgotten about shale, the Americans are now rapidly increasing production of any kind of oil, including offshore, and at a price much lower than expected by OPEC and Russia.